Roof, Gutter & Solar
We can clean and maintain the gutters and solar panels of all single or multi-storey buildings. Our team are trained to work at heights safely so therefore, they take the pressure off you as a property owner. Don't wait until damage occurs. Hire a CleanMade professional to do the job before it's too late!
Our team always offer a free quote for gutter and solar panel services so you can be sure about the price before committing! More importantly, we offer a 100% money-back guarantee if you are not happy with the gutter cleaning you receive from us. Above all, there is no reason not to get in touch with the CleanMade team!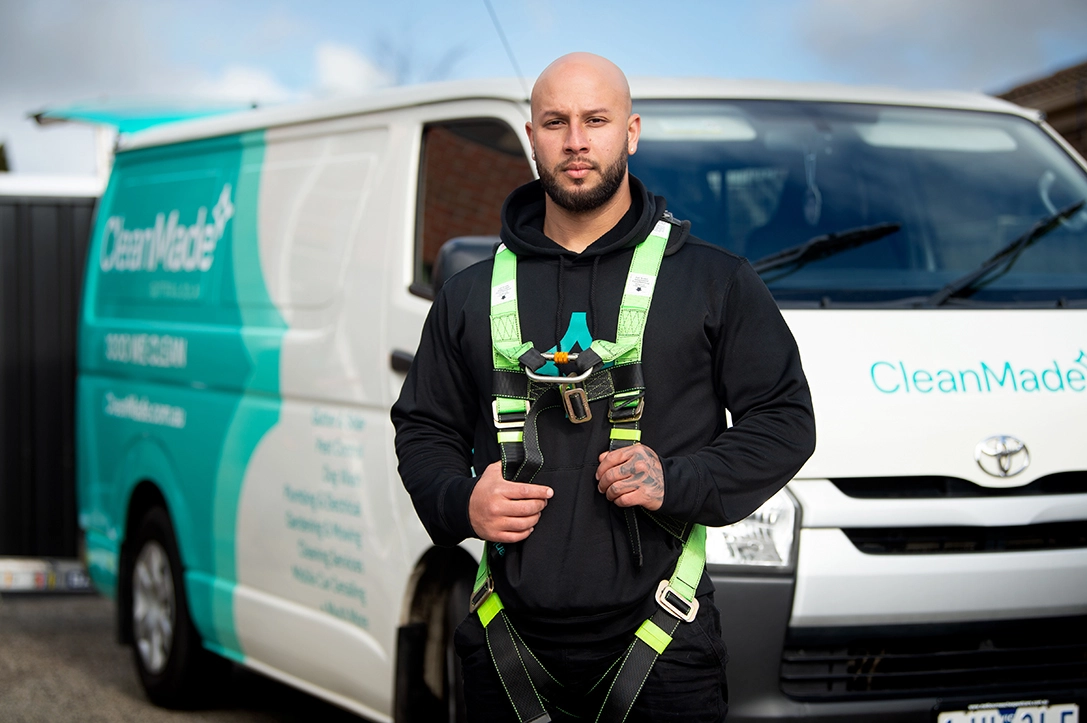 Roof Maintenance
CleanMade roof cleaning, roof repairs and roof restoration services are provided by our licensed and trained technicians. We can do roof restorations and repairs, including cleaning, re-bedding, valley replacement, flexi-pointing, and cracked tile repairs and replacement. We work with almost any type of roof, and with our extensive experience, we can complete your roof repair jobs quickly and efficiently.
Gutter Maintenance
We know you care about your home. Cleaning your gutters regularly is going to maintain the life of your gutter system and prevent leaks into your roof and inside your home.
The build-up of leaves and debris can cause blockages and deterioration of your gutters and downpipes, and can be a serious fire hazard. Gutter cleaning can be dangerous and messy if you do it yourself. Our technicians have the experience and qualifications to safely clean your gutters.
When gutters and downspouts are blocked with leaves and debris, rainwater may not drain properly. As water overflows from gutters, it can cause water damage on both the interior and exterior of your home. Protect your roof. Clogged gutters give rainwater nowhere to run.
Solar Panel Maintenance
Dirt can accumulate on your panels from pollution, grime, traffic dust, and animal droppings, which all reduce the amount of sunlight reaching your panels. This affects the amount of electricity generated, impacting your panel's performance. It reduces the amount of light hitting the panels significantly.
Our solar panel cleaning experts are fully equipped to get the job done to the best possible standard. With years of experience behind their backs, they will bring your panels back to their original state, saving you money. No need to put yourself in an unsafe situation by getting up on the roof, let us take care of this task.
Flexible times
We work with you to fit into your schedule. Most our services are mobile, we come to you wherever you need.
Peace of mind
All our technicians are fully insured, trained and qualified to take on any task you need. Our technicians are all franchisees, so you know you're dealing with a business owner each and every time and not just an employee.
We care
We are invested in being your service provider of choice. We are dedicated, efficient, friendly and pride ourselves on finding a solution to any task you require.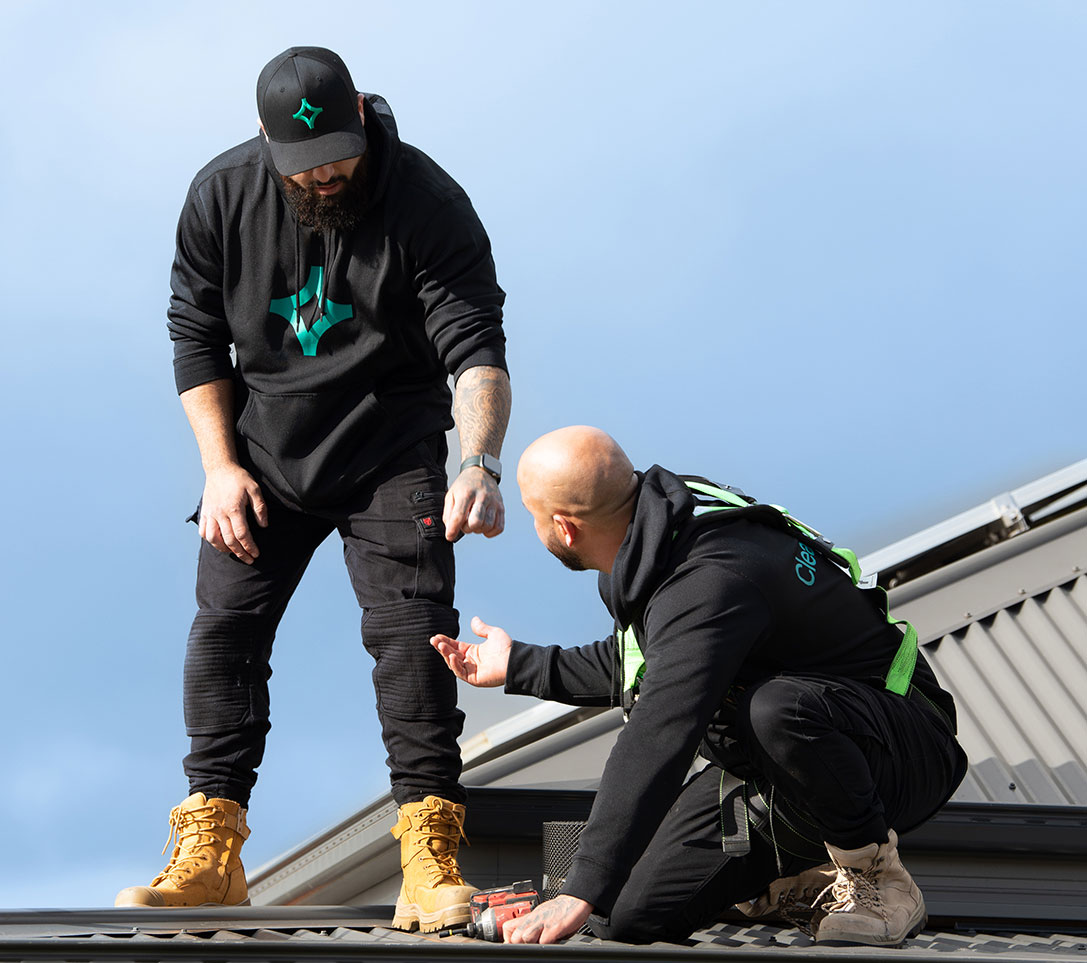 Property maintenance is what we're known for, with experienced and dedicated technicians who will give you excellent results every time.  From homes to factories, body corporates, hospitals, office buildings and schools, we are here if you need professional roof, gutter or solar panel cleaning services in Melbourne.
The team is equipped with members covering a range of expertise, including pressure-washing, window cleaning and more! We work around your schedule to make your life easier.
Bins Made Clean
Cars Made Clean
Windows Made Clean
Gutters Made Clean
Carpet Made Clean
Home Made Clean
Office Made Clean
Bins Made Clean
Cars Made Clean
Windows Made Clean
Gutters Made Clean
Carpet Made Clean
Home Made Clean
Office Made Clean