Bin Cleaning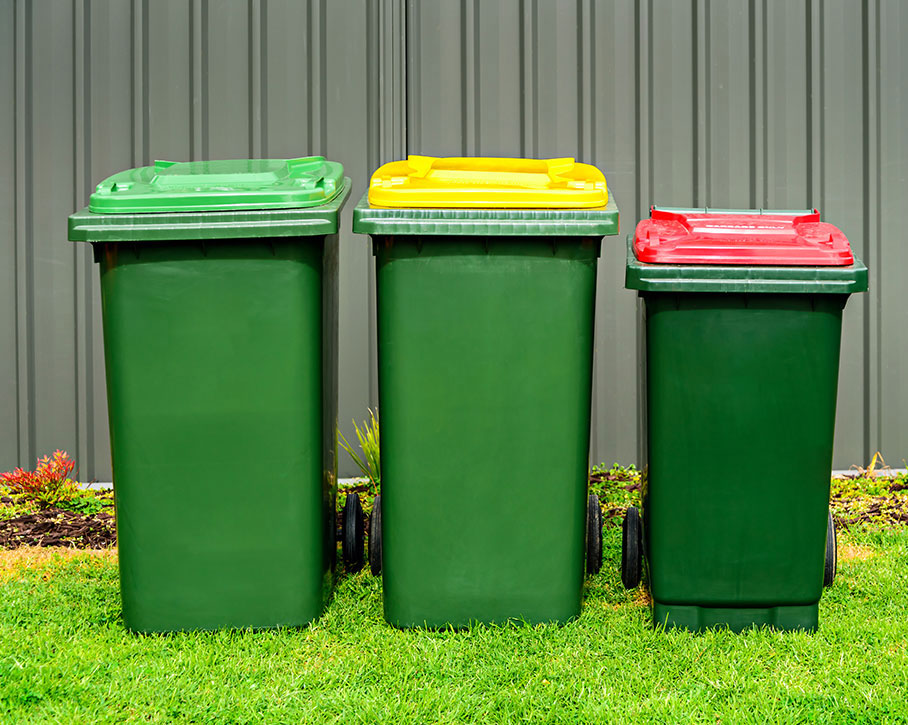 We provide professional and reliable bin cleaning services to sanitise and deodorise your council wheelie bins, commercial and industrial waste containers. We get rid of unwanted insects and bacteria, inside and out and leave it smelling and looking fresh. Have us clean your bins for a once off or regular maintenance.
Frequently asked questions
How often should I get my council wheelie bins cleaned?
We recommend cleaning your wheelie bins at least every two months to reduce nasty odours and kill any germs. However, we can service your bins weekly, fortnightly or monthly – whatever your preference.
When should I book my bin in to be cleaned?
A wheelie bin must be empty for us to fully wash and sanitise. We recommend booking the day after your bins get emptied by your local council.
Do I need to be at the property when you clean my bins?
Not at all, if we have access to your bins you can go about your day and return to sparkling bins. We do however require access to water.
You might also be interested in
Bins Made Clean
Cars Made Clean
Windows Made Clean
Gutters Made Clean
Carpet Made Clean
Home Made Clean
Office Made Clean
Bins Made Clean
Cars Made Clean
Windows Made Clean
Gutters Made Clean
Carpet Made Clean
Home Made Clean
Office Made Clean