End of Lease / Vacate Cleaning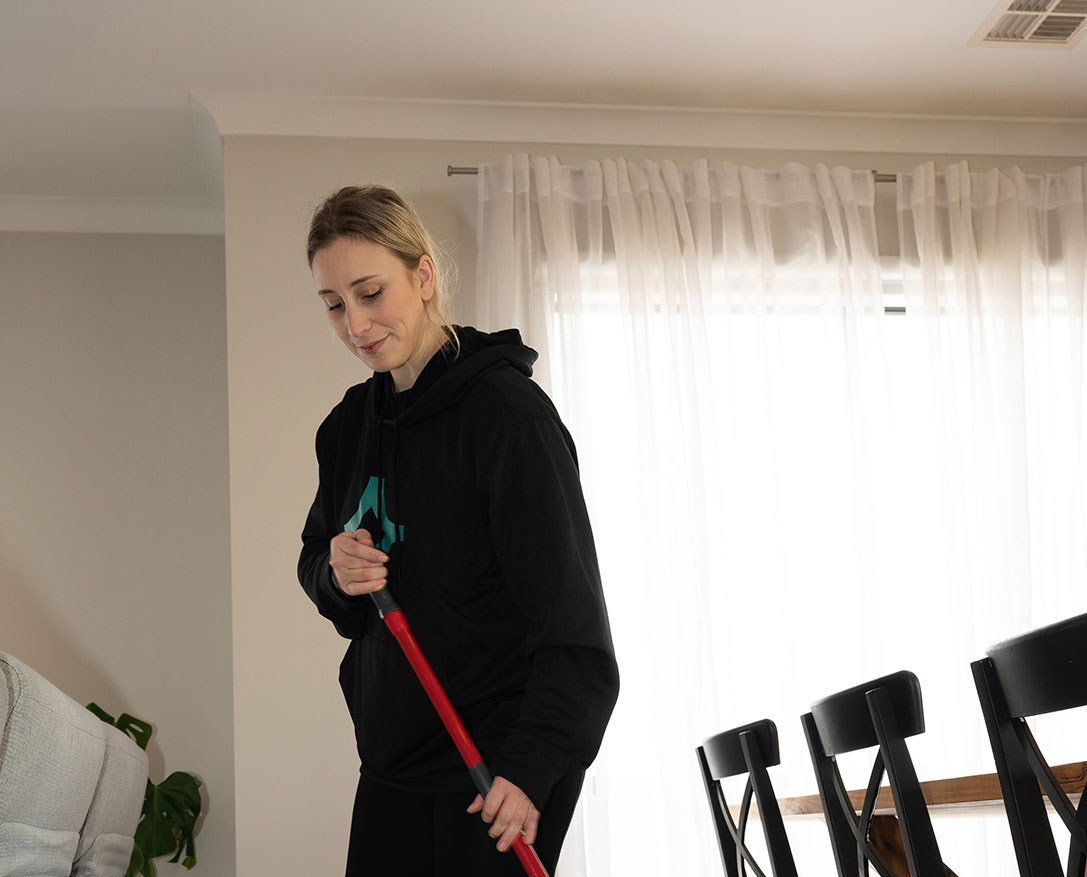 Yes, you could save money completing the job DIY but moving is stressful and do you really want to clean for 6 – 8 hours then have your landlord say it's not good enough? We are specialists in end of lease cleaning Melbourne. We offer a comprehensive end of lease cleaning service that ticks all the boxes of requirements set by your landlord.
Bond cleaning is typically a more thorough and time-consuming job than a regular clean. Our end of lease cleaning service is tackled systematically by our experienced team to ensure your property is up to standards and completed in a reasonable time.
Our end of tenancy cleaning teams can have your house bond ready in one clean. We understand the way landlords work and know that they have high standards when it comes to the end of lease and they prefer having a professional cleaner do the job. Therefore CleanMade offers a full receipt for you to give your landlord peace of mind. With our experience, we know all the little things they may be looking for.
Choosing CleanMade for your end of lease cleaning service Melbourne is a smart and cost-effective choice because we guarantee your property manager will be more than satisfied with our end of lease cleaning service. As a result of this you maximise your bond refund!
Frequently asked questions
What is End of Lease/ Vacate Cleaning?
At the end of your rental period a tenant is required to clean the entire property to get their bond money back.
Who is responsible for End of Lease Cleaning?
According to tenancy law, tenants are responsible for the end of lease cleaning.
Can I do the end of lease clean myself?
Yes, you can clean the property by yourself. However, you can save yourself the effort, stress, and time by enlisting the help of experts who ensure a 100% bond back guarantee.
How long does an end of lease clean take?
The duration varies according to the size and condition of the rental property. An End of Lease clean could take anywhere between 3-8 hours.
We allocate a dedicated time for a standard clean, any extra works or misinformation due to size may incur additional charges.
Do I need to provide equipment or cleaning supplies for an end of lease clean?
No. But we do require access to electricity, water and for the house to be clear of all rubbish and furniture/ personal property.
Do you have a Cancellation Policy?
Yes, we do have a cancellation policy. We require at least 24 hours' notice for cancellations, or an administration/ full fee may apply. You can cancel by email, SMS or direct phone us at 1300 WE CLEAN.
Please note if access is not available on the day or your property is not clear of rubbish and furniture for an End of Lease clean a fee may be applicable.
What if I am not happy with the service?
Please give us a call and allow the team to rectify any issues. We will arrange a suitable time for the cleaner to return and fix the concern free of charge. If it cannot be resolved upon return, we will do a thorough investigation into the issue for a satisfactory result. We endeavor to always maintain a high standard and customer satisfaction.
We humbly request that you do NOT leave negative feedback on any social media forums without first providing us with the opportunity of investigating the nature of the complaint and offering a resolution to the issue.
When will my cleaner arrive & do I need to provide parking?
Our cleaners will arrive as per your booking, they will send a confirmation text message when they are 30 mins away. Parking must be available for our cleaners, as they have equipment that needs to be easily accessible.
Do you work on weekends?
Yes, we work on Saturdays and by special request for Sundays.
You might also be interested in
Bins Made Clean
Cars Made Clean
Windows Made Clean
Gutters Made Clean
Carpet Made Clean
Home Made Clean
Office Made Clean
Bins Made Clean
Cars Made Clean
Windows Made Clean
Gutters Made Clean
Carpet Made Clean
Home Made Clean
Office Made Clean