House Keeping Services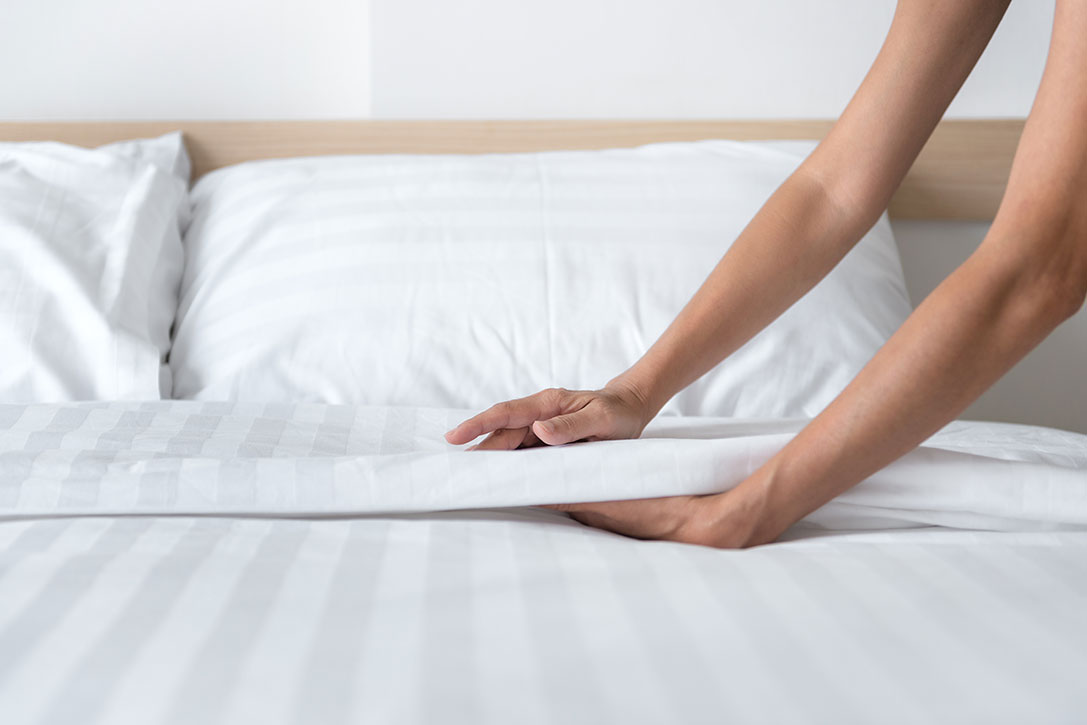 Are you struggling to maintain your home, keep up with the endless chores of laundry, dishes and tidying up? Let us take a load off your shoulders and assist you in all the boring daily tasks of maintaining your home.
Leave it the cleaning to the experts at CleanMade. We'll leave your house sparkling so you can focus on what you really love to do and not miss out on living your life.
We can do housekeeping tasks such as, wash, dry and fold laundry, ironing, changing bed sheets, cleaning and putting away dishes and much more.
Frequently asked questions
Do I need to clean prior to the cleaner coming out?
No, the housekeeper will pick up and tidy depending on what services have been requested.
What housekeeping services do you offer?
Contact our friendly team today at 1300 WE CLEAN to discuss our housekeeping services today!
Are you covered with NDIS and TAC?
Yes, our franchisees are registered providers. Speak to us today to see how we can help.
Do I need to be home during the service?
This is completely up to you. You have the option to be there for your service, provide access for the cleaner then leave, or not be there at all. Our cleaners work most effectively when the house is empty of people and pets.
Can I give the cleaner a key?
Yes, our office keeps a database on which keys the cleaners have in their possession. Alternatively, you can install a key safe/ lock box on your property to provide access. This option is most effective to ensure you experience no delays when we require a replacement cleaner to step in due on the day due to illness or an emergency.
Do you provide all products and equipment for cleaning?
Yes, we supply all products and equipment to clean your home.
We do however require access to water and electricity for power.
When will my cleaner arrive & do I need to provide parking?
Our cleaners will arrive as per your booking, they will send a confirmation text message when they are 30 mins away. Parking must be available for our cleaners, as they have equipment that needs to be easily accessible.
Will I get the same cleaner for each service?
We try to ensure that the same franchisee will attend your service, however in the instance of an emergency/ illness or travel/ holidays a replacement may be required.
Do you have a Cancellation Policy?
Yes, we do have a cancellation policy. We require at least 24 hours' notice for cancellations, or an administration/ full fee may apply. You can cancel by email, SMS or direct phone us at 1300 WE CLEAN.
Do you work on weekends?
Yes, we work on Saturdays and by special request for Sundays.
Do your franchisees have police checks & insured?
Yes, our cleaners are fully insured and have current police checks, along with working with children checks if required.
What if I am not happy with the service?
Please give us a call and allow the team to rectify any issues. We will arrange a suitable time for the cleaner to return and fix the concern free of charge. If it cannot be resolved upon return, we will do a thorough investigation into the issue for a satisfactory result. We endeavor to always maintain a high standard and customer satisfaction.
We humbly request that you do NOT leave negative feedback on any social media forums without first providing us with the opportunity of investigating the nature of the complaint and offering a resolution to the issue.
You might also be interested in
Bins Made Clean
Cars Made Clean
Windows Made Clean
Gutters Made Clean
Carpet Made Clean
Home Made Clean
Office Made Clean
Bins Made Clean
Cars Made Clean
Windows Made Clean
Gutters Made Clean
Carpet Made Clean
Home Made Clean
Office Made Clean