Steam Cleaning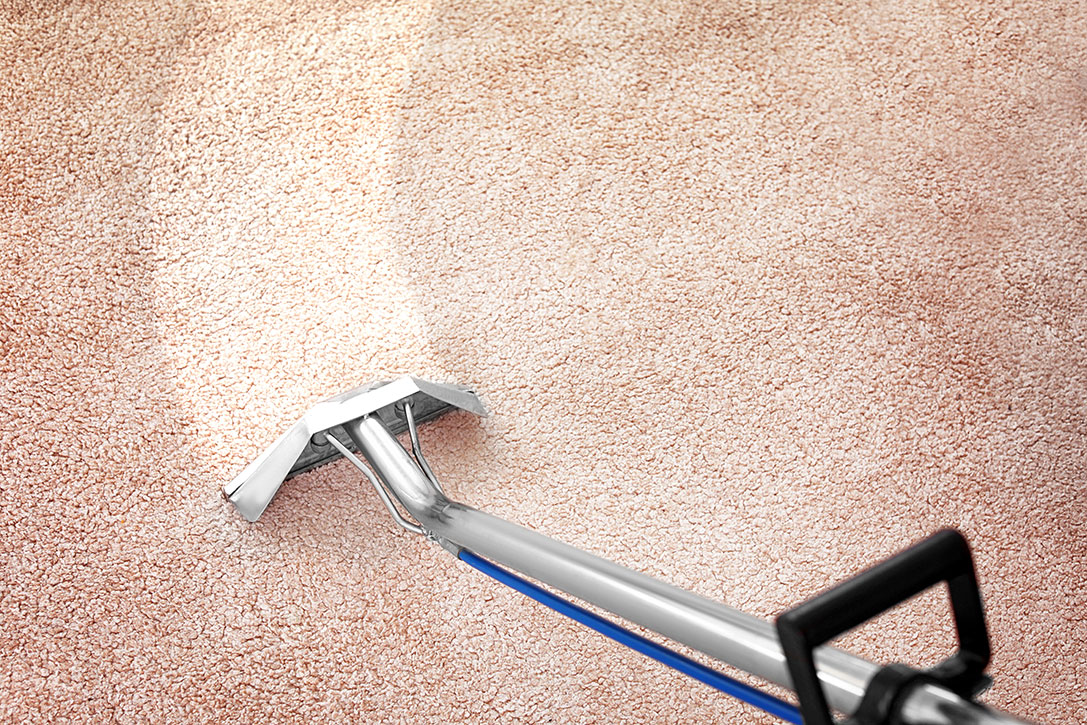 We are proud to be a top steam cleaning provider offering a chemical-free and environmentally friendly choice across Australia.
Steam cleaning thoroughly deep cleans and sanitises your carpet to remove grime and dust. Our non-toxic pre-treatment loosens and dissolves embedded stains then the hot water extraction process is quick and effective leaving your carpets looking new again. A healthier and happier space for you.
In a recent study, the Environmental Protection Agency found that indoor spaces have over 100 times more allergens and pollutants than outdoor spaces. Since most people spend about 90% of their time inside, deep, effective cleaning is more important than ever. As a steam cleaning Melbourne service, we're here to help!
Steam cleaning is a powerful, non-toxic way to clean and sanitise your surfaces. It kills 99.9% of germs by melting and diluting the adhesive properties of dirt and grime with hot steam. It's also an extremely safe, easy and cost-effective cleaning method.
When steam cleaning, the water needs to be heated to a certain level for it to effectively sanitise. All our units heat above this so we are sure it will kill bacteria and dirt quickly. With such high temperatures, the steam provides a much more effective clean than traditional cleaning methods. Our high-end equipment controlled by our experienced staff results in a pristine clean every time!
Frequently asked questions
What are the benefits of getting my carpets steam cleaned?
Steam cleaning can kill up to 99% of the bacteria in your carpet and can remove any dirt or debris that is lying underneath. It even kills the dust mites under the carpet and is the most effective method to keep your carpets clean.
Do you remove stains?
Yes, we can remove stains for an additional fee.
What should I do to prepare for carpet cleaning?
Your carpet should be vacuumed and clear of any personal belongings. We do not move furniture, so please have areas prepared prior to us attending your home. Also, if you have pets at home, please ensure they are secured until the carpet cleaning is complete.
Running water must also be accessible.
Are you insured and guarantee your work?
Yes, all our cleaners are fully insured and have current police checks.
How soon can I walk on my carpet?
2-4 hours after the technician finishes you will be able to walk on your carpet. However, the overall drying time will depend on weather and ventilation.
Do your products have fragrance?
No, our products do not have fragrance and are chemical free.
I have pets inside, do you remove excessive pet hair before cleaning my carpets?
Yes. For an additional fee we can remove excessive pet hair from your carpets. The price will depend on the size rooms and the amount of hair
What if I am not happy with the service?
Please give us a call and allow the team to rectify any issues. We will arrange a suitable time for the cleaner to return and fix the concern free of charge. If it cannot be resolved upon return, we will do a thorough investigation into the issue for a satisfactory result. We endeavour to always maintain a high standard and customer satisfaction.
We humbly request that you do NOT leave negative feedback on any social media forums without first providing us with the opportunity of investigating the nature of the complaint and offering a resolution to the issue.
How often do I need to clean my gutters?
Depending on where you live and the number of deciduous trees around your property, sometimes the maintenance will be monthly, quarterly or annually. If you have installed a good quality gutter guard system, you may only need to clean every two to three years.
You might also be interested in
Bins Made Clean
Cars Made Clean
Windows Made Clean
Gutters Made Clean
Carpet Made Clean
Home Made Clean
Office Made Clean
Bins Made Clean
Cars Made Clean
Windows Made Clean
Gutters Made Clean
Carpet Made Clean
Home Made Clean
Office Made Clean