Reoccurring Cleans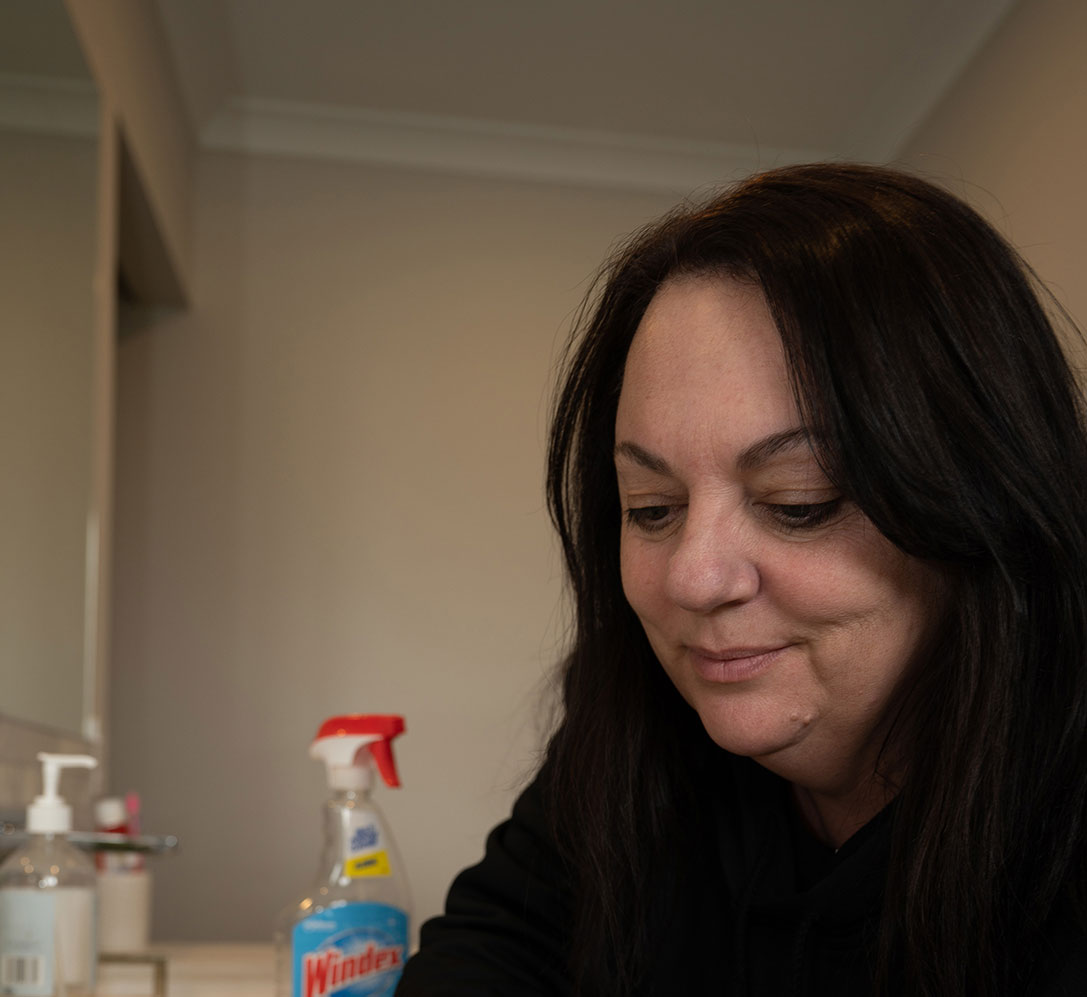 For so many homeowners, regular, customised cleaning service from a trusted and reputable company is the need of the hour! It's never easy to maintain a clean and tidy home when you've got so many things going on in your life, not to mention the extra time and effort it takes to achieve those desired cleaning results.
We offer weekly, bi-weekly, and monthly house cleaning services which can be customised to suit your home and family's needs. We are flexible and work with you and your expectations for excellent results.
Our friendly and professional cleaners guarantee a satisfactory experience. We supply all the tools, equipment and
Frequently asked questions
Do I need to tidy up/ wash & put away dishes prior to the cleaner coming?
Yes, please make sure the place is tidy with personal property off the floor and the sinks clear or the cleaner will clean around them. They do not pick up your personal property, nor wash/ put away dishes.
Do I need to be home during the service?
This is completely up to you – You have the option to be there for your service, provide access for the cleaner then leave, or not be there at all. Our cleaners work most effectively when the house is empty of people and pets.
What if I am not happy with the service?
Please give us a call and allow the team to rectify any issues. We will arrange a suitable time for the cleaner to return and fix the concern free of charge. If it cannot be resolved upon return, we will do a thorough investigation into the issue for a satisfactory result. We endeavor to always maintain a high standard and customer satisfaction.
We humbly request that you do NOT leave negative feedback on any social media forums without first providing us with the opportunity of investigating the nature of the complaint and offering a resolution to the issue.
Can I give the cleaner a key?
Yes, our office keeps a database on which keys the cleaners have in their possession. Alternatively, you can install a key safe/ lock box on your property to provide access. This option is most effective to ensure you experience no delays when we require a replacement cleaner to step in due on the day due to illness or an emergency.
Do you provide all products and equipment for cleaning?
Yes, we supply all products and equipment to clean your home.
We do however require access to water and electricity for power.
When will my cleaner arrive & do I need to provide parking?
Our cleaners will arrive as per your booking, they will send a confirmation text message when they are 30 mins away. Parking must be made available for our cleaners to avoid delays and they have specialized equipment that most be easily accessible.
What happens if damage caused during the service?
In the rare event that damage has been caused to your property during a service please contact our team and provide photos within 48 hours including the time/ date of service.
If the damage has been caused due to fault/ negligence from our technician, we will seek to repair the item (3 quotes may be required). When we are unable to repair the item, a suitable replacement will be sought, and proof of purchase will be required. All quotes and proof of purchase must be provided within 30 days of the complaint being lodged.
Will I get the same cleaner for each service?
We try to ensure that the same franchisee will attend your service, however in the instance of an emergency/ illness or travel/ holidays a replacement may be required.
Do you have a Cancellation Policy?
Yes, we do have a cancellation policy. We require at least 24 hours' notice for cancellations, or an administration/ full fee may apply. You can cancel by email, SMS or direct phone us at 1300 WE CLEAN.
Do you work on weekends?
Yes, we work on Saturdays and by special request for Sundays.
Do your cleaners have police checks & insured?
Yes, our cleaners are fully insured and have current police checks, along with working with children checks if required.
Do you move furniture to clean under?
We will move and clean under small objects and light furniture. We will vacuum/mop under heavy furniture (like beds and couches) however we will strictly not move heavy furniture. This is due to the high risk of scratching floors, damage to personal property and the OHS for our cleaners. If customers would like to move furniture for our cleaners during a booking that is most welcome.
You might also be interested in
Bins Made Clean
Cars Made Clean
Windows Made Clean
Gutters Made Clean
Carpet Made Clean
Home Made Clean
Office Made Clean
Bins Made Clean
Cars Made Clean
Windows Made Clean
Gutters Made Clean
Carpet Made Clean
Home Made Clean
Office Made Clean