About Us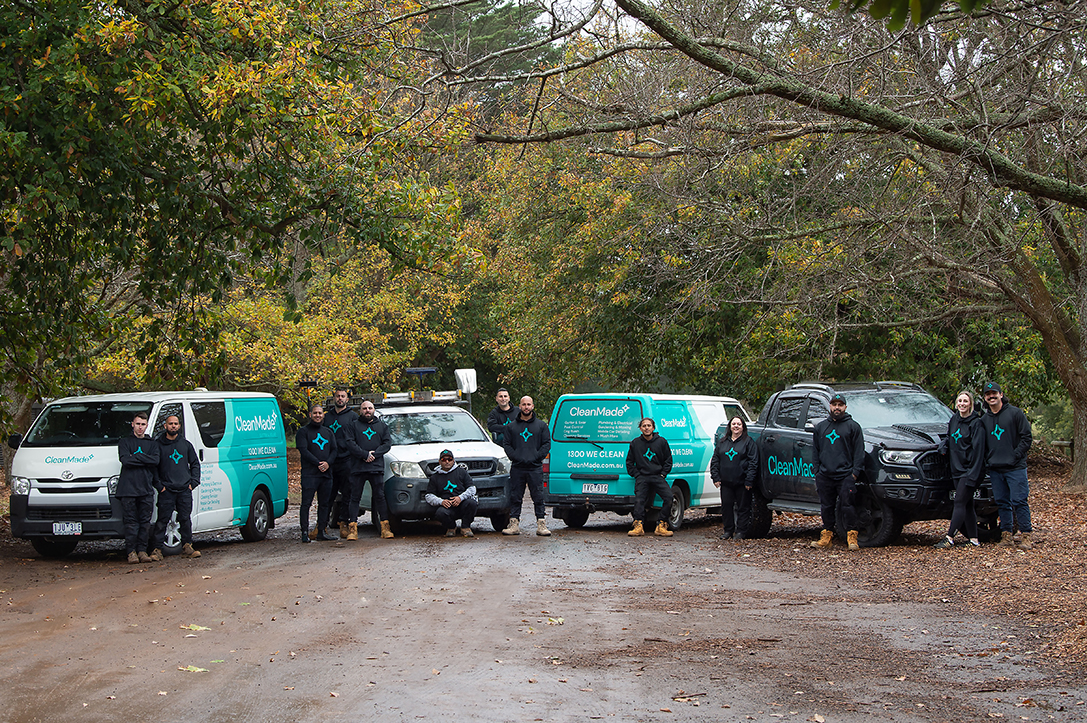 Starting our beginning's as a family run business in construction and building and gaining over 17 years of experience, CleanMade has you covered in all aspects of property maintenance and cleaning.
Our Franchisees are dedicated technicians who strive to clean, maintain, revive or restore any space.
We know that regular maintenance of any property is important to you, your family or business. So, we offer competitive pricing for quality customer service and workmanship to keep you asking for CleanMade again and again.
Our services include:
Gutter Cleaning
Gutter Guard Installation
Roof Cleaning Treatment
Solar Panel Cleaning
Solar Panel Bird Netting
Antenna Bird Spikes
Window Cleaning
Pressure Washing
Pest Control
See our full list of Home Maintenance and Cleaning Services Melbourne and enquire or call us today for a free quote or to book in with our lovely customer service team. We will send the right person out for the job at your convenience!
Bins Made Clean
Cars Made Clean
Windows Made Clean
Gutters Made Clean
Carpet Made Clean
Home Made Clean
Office Made Clean
Bins Made Clean
Cars Made Clean
Windows Made Clean
Gutters Made Clean
Carpet Made Clean
Home Made Clean
Office Made Clean