Pre-Sale Cleans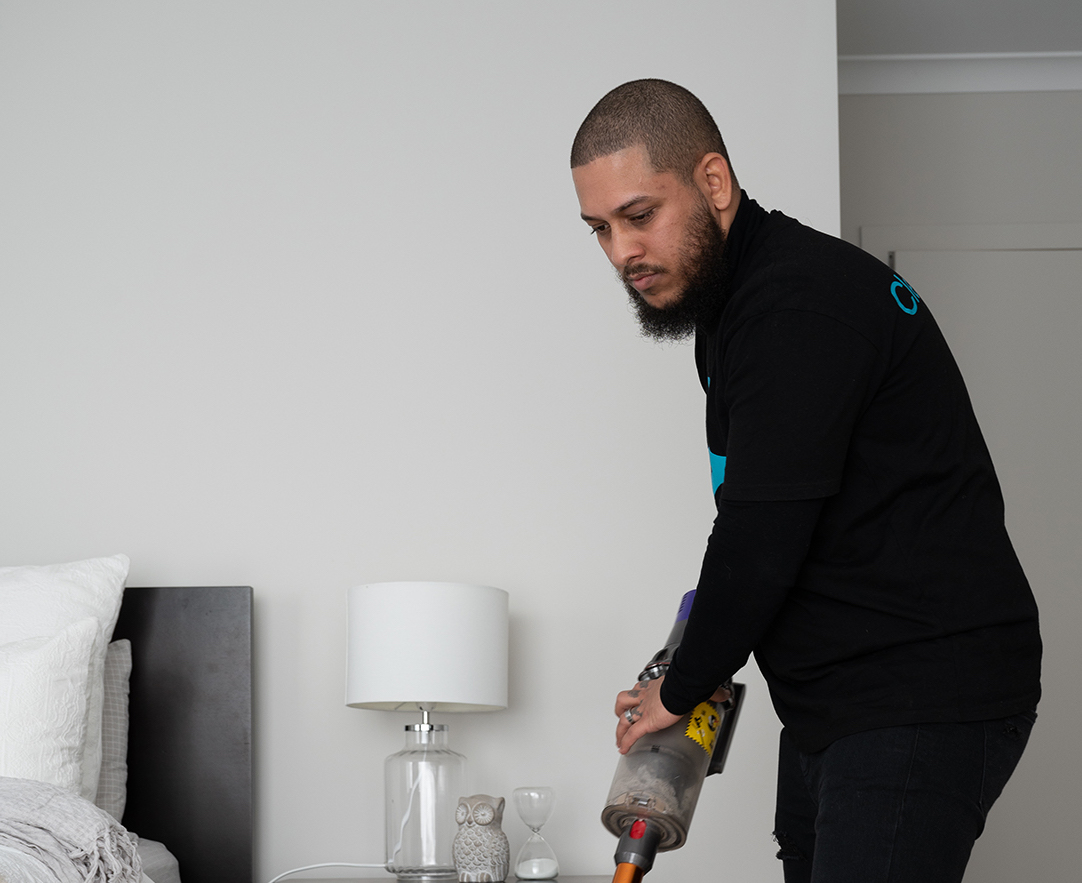 First impressions are everything, and this is especially true when you're selling a property.
Buyers are picky and demand the best. A sparkling property is a sought-after property, so cutting corners on your pre-sale clean is not only bad mathematics, but also risky business. When you deep clean your property prior to sale you show potential buyers that you are the type of owner that has cared and maintained for the space diligently and only makes the experience for the buyer more comforting.
If you're like most smart homeowners, you would have already gone through several steps to help your property achieve the best price possible, from picking the perfect agent, to having the property styled, photographed and marketed. So have CleanMade clean your property to get the best outcome during the sale process.
Frequently asked questions
What is a pre-sale clean?
First impressions are everything! At CleanMade we like to ensure that your house is sparkling for all those potential buyers. Our pre-sale clean includes a detailed and deep clean of your property.
Contact us today at 1300 WE CLEAN to discuss getting your property cleaned today!
How long does a pre-sale clean take?
The duration varies according to the size and condition of the property. The duration could be anywhere between 3-8 hours to ensure a detailed and through clean has been achieved.
What properties do you work on?
We clean all property types including homes, apartments, penthouses and residential/ commercial investment properties.
Do you move furniture to clean under?
We will move and clean under small objects and light furniture. We will vacuum/mop under heavy furniture (like beds and couches) however we will strictly not move heavy furniture. This is due to the high risk of scratching floors and the OHS for our cleaners. If customers would like to move furniture for our cleaners prior to or during a booking that is most welcome.
What if I am not happy with the service?
Please give us a call and allow the team to rectify any issues. We will arrange a suitable time for the cleaner to return and fix the concern free of charge. If it cannot be resolved upon return, we will do a thorough investigation into the issue for a satisfactory result. We endeavour to always maintain a high standard and customer satisfaction.

We humbly request that you do NOT leave negative feedback on any social media forums without first providing us with the opportunity of investigating the nature of the complaint and offering a resolution to the issue.
You might also be interested in
Window Cleaning
Steam Cleaning
Coming Soon
Mowing
End of Lease/ Vacate Cleans
Builder's Cleans
Bins Made Clean
Cars Made Clean
Windows Made Clean
Gutters Made Clean
Carpet Made Clean
Home Made Clean
Office Made Clean
Bins Made Clean
Cars Made Clean
Windows Made Clean
Gutters Made Clean
Carpet Made Clean
Home Made Clean
Office Made Clean