Builders Cleans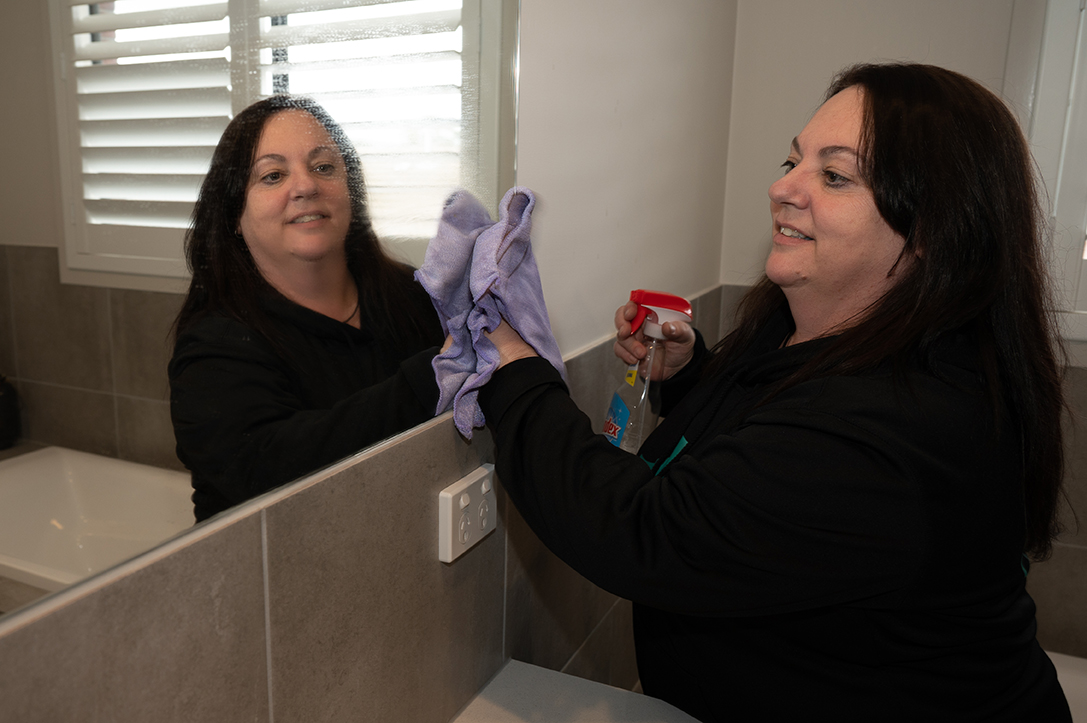 You have a freshly built home yet, its covered in dust, construction debris, footprints and all the bits and pieces that have been left behind. When you engage us for our post-construction cleaning for offices, multi-unit development or commercial property we'll arrive on time and equipped with all the equipment and supplies needed to get the job done
It's Equally as important is ensuring that your construction site is clean from start to finish.
Not only does ongoing cleaning make things easier on your builders and contractors, but it also ensures their safety by removing potential hazards that might cause your team to slip or otherwise injure themselves. We follow OHS compliance to ensure you site stays safe.
Frequently asked questions
What Properties do you work on?
We clean all property types including homes, apartments, penthouses and residential/ commercial investment properties.
Do your cleaners remove construction debris?
It depends on the type of debris that needs to be removed. Upon request the cleaners will remove any household garbage and debris. However, we do not typically remove construction debris such as concrete, cement, wood, and other materials.
Some construction debris must be specially disposed of by the builder and our cleaners will not take responsibility for any debris outside of household rubbish unless special arrangements are made in advance.
What services do you offer for a builder clean?
Yes. The interior windows will be cleaned thoroughly, and this includes dusting the ledge. Exterior windows can be cleaned on request if easily accessible.
Do you provide a skip bin for construction rubbish?
No. If a skip bin is required for household garbage, then this must be arranged by the builder. However, we are happy to recommend preferred suppliers.
What if I am not happy with the service?
Please give us a call and allow the team to rectify any issues. We will arrange a suitable time for the cleaner to return and fix the concern free of charge. If it cannot be resolved upon return, we will do a thorough investigation into the issue for a satisfactory result. We endeavour to always maintain a high standard and customer satisfaction.
We humbly request that you do NOT leave negative feedback on any social media forums without first providing us with the opportunity of investigating the nature of the complaint and offering a resolution to the issue.
Do your franchisees have police checks & insured?
Yes, our cleaners are fully insured and have current police checks, along with working with children checks if required.
When will my cleaner arrive & do I need to provide parking?
Our cleaners will arrive as per your booking, they will send a confirmation text message when they are 30 mins away. Parking must be available for our cleaners, as they have equipment that needs to be easily accessible.
You might also be interested in
End of Lease / Vacate Cleaning
Reoccurring Cleans
Roof Repairs & Restorations
Coming Soon
Rubbish Removal
Building Inspections
Bins Made Clean
Cars Made Clean
Windows Made Clean
Gutters Made Clean
Carpet Made Clean
Home Made Clean
Office Made Clean
Bins Made Clean
Cars Made Clean
Windows Made Clean
Gutters Made Clean
Carpet Made Clean
Home Made Clean
Office Made Clean