Building Inspections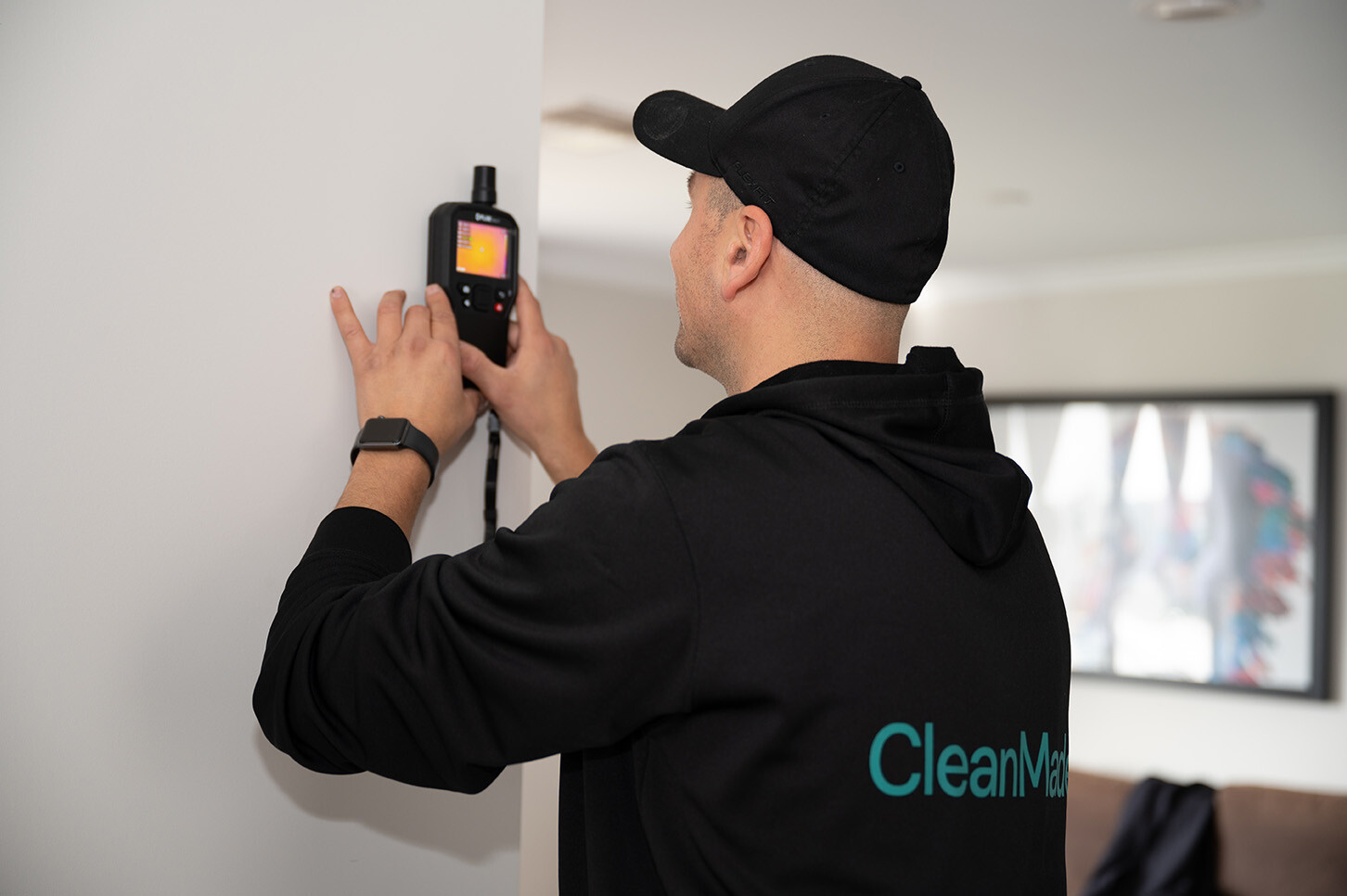 A Building Inspection Report or a Pre-Purchase Building Inspection for newly constructed homes is a comprehensive report that comments on structural defects or damage, conditions conducive to structural damage, as well as any defects in the condition of secondary and finishing elements to the property.
Our licensed building inspectors in Melbourne, give you the information to make a well-informed decision and invest your money wisely. With our reports, we will be able to tell you whether your investment is worth it. With extensive knowledge in construction and the ABS, our registered building practitioners inspect your property with knowledge & integrity.
We can also conduct dilapidation reports, handover inspections and owner-builder warranty inspections. Contact us today for a free written quote for a commercial or residential home building inspection in Melbourne.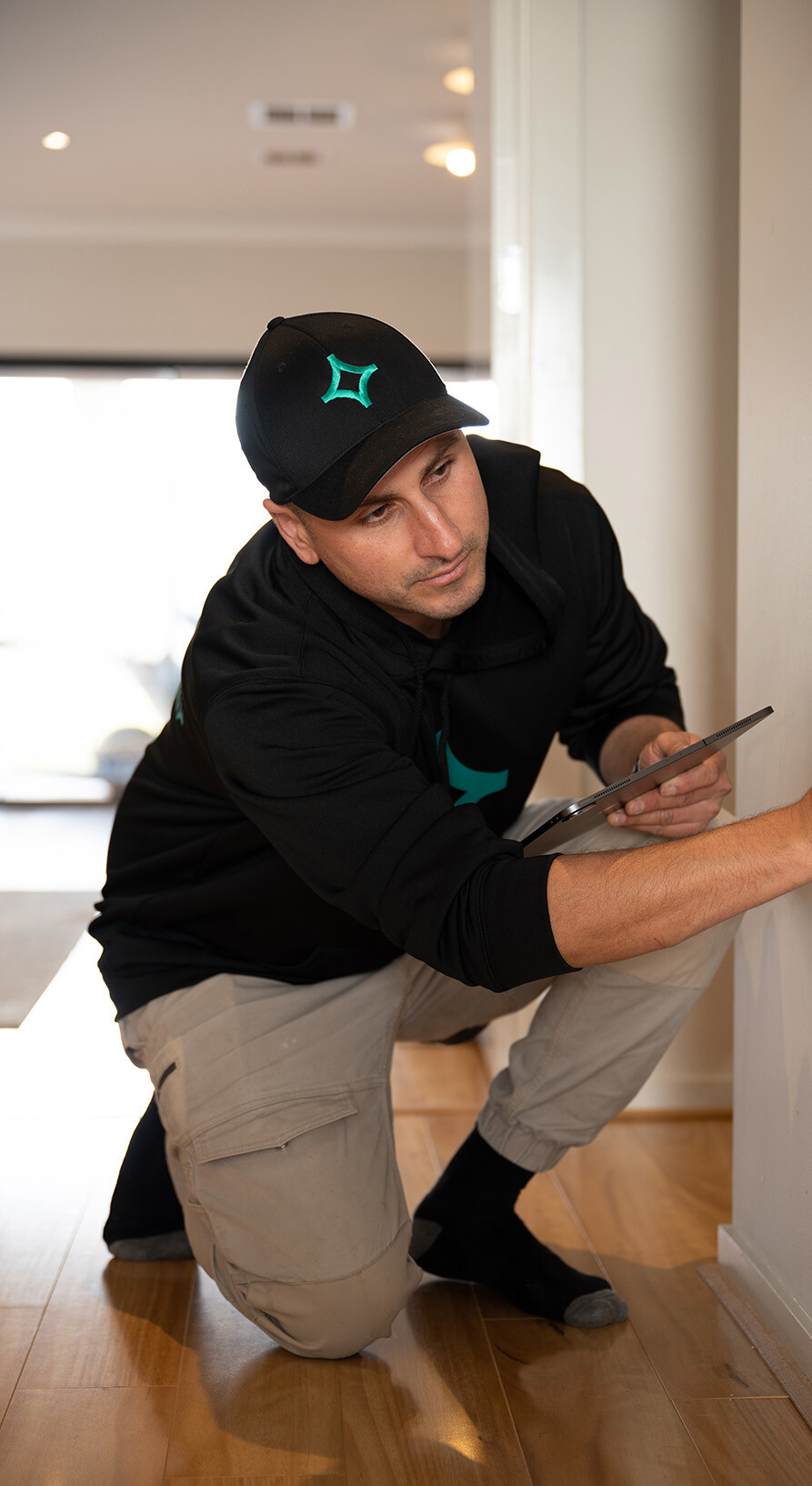 Registered Building Practitioners
CleanMade has registered building practitioners with the experience and integrity to inspect your property. With extensive knowledge in construction and the relevant Australian building standards per state (BCA and NCC) we provide our clients with detailed building stage inspection reports entailing:
Identification of major hazards such as structural issues or suspected asbestos
Identification of minor defects, such as expected property maintenance and future repairs
Detailed photos describing the defects
Information on the works that may be required to rectify defects or issues
Frequently asked questions
What should I look for in a Building Inspector?
You should look for someone who is experienced, qualified and uses the latest technology. CleanMade Building Inspectors have over 17 years' industry experience and are registered builders. We are fully insured and use the latest technology to identify and uncover defects.
How do I make payment?
Our inspectors accept payment on the day via cash, debit/ credit card or direct deposit.
All information is located on the bottom of your invoice.
How long does a building inspection take?
Approximately 30 mins – 2 hours depending on the size and condition of the property.
Do you have a cancellation policy?
Yes, we do have a cancellation policy. We require at least 24 hours' notice for cancellations, or an administration/ full fee may apply. You can cancel by email, SMS or direct phone us at 1300 WE CLEAN.
Can I be present during a building inspection?
Yes. However, it is not required if the Building Inspector has access and no roaming pets are present. This can be organised via the property developer, selling agent and/or builder. If you prefer to be present during the inspection, we request that you to keep all questions you may have for the Building Inspector until the completion of the inspection. A report will be provided to you post inspection, and can be discussed to ensure you have an in-depth understanding of the report.
What type of building inspections can be done?
We complete many types of inspections. Including new home inspections, dilapidation reports, various stage inspections including slab, frame, lock up, pre-paint, rough in and pre-handover inspections. For existing homes, we offer pre-purchase inspections and pest inspections to visually assess the property prior to purchase. We can also do vendor inspections prior to selling along with general maintenance inspections to ensure the safety and integrity of your home.
What are the benefits of getting a building inspection?
Peace of mind. Our role is to identify any structural or non-structural defects including pest problems, bad workmanship & preventative maintenance issues that could cause potential hazards in the future. It doesn't matter how old your house is, it depends on the general maintenance upkeep of the property along with the quality of the trades and builder who built it.
What do building inspection reports include?
Our detailed and comprehensive reports are itemised with photo references for ease of understanding. We pride ourselves on our report writing and put a lot of time and effort into customising the inspection to cater to your specific needs and concerns.
 
A building inspection includes all visually accessible areas of a structure, such as:
– Roof Exterior
– Roof Void
– Interior of the Structure
– Exterior façade of the Structure
– Subfloor or slab edge (depending on Construction technique)
– Other Structures within the property boundaries
Can building inspection reports be used for insurance claims?
Yes. We can specifically tailor your report for whatever reason you require.
What is the advantage of a thermal imaging device during a building inspection?
This type of inspection involves the use of technology and equipment that detects radiation. It calculates the surface temperature of an object emitting radiation and converts it into a visual image showing variations in temperature. This method is a non-invasive way of investigating the issues within the structure of a building that may not be visible to the naked eye – like rising damp or termites. Like all technology, it does however have its limitations.
What can a home or office air quality test reveal?
Indoor air quality tests measure the air for things such as allergens, mould, and radon, among others. These tests can show whether the quality of your indoor air is either safe or dangerous. A good test will measure and tell you accurately what is in the air inside your home or office.
Does a building inspection cover us if we decide not to proceed with the purchase?
A signed contract can only be cancelled if a 'major structural defect' is found. We recommend getting a pre-purchase inspection prior to signing a contract or before the cooling-off period expires.
How long does it take to receive a building inspection report?
You will receive your comprehensive and detailed report in .pdf form via email within 24 hours.
Is the roof space & sub floor included in a building inspection?
Yes, inspecting the roof space and sub floor are included in a standard inspection, providing the inspector has clear, easy and unimpeded access.
However, please keep in mind that some roof spaces and air conditioning ducts are designed to have little space, making it difficult to create a full visual inspection and a standard inspection does not include removing or replacing floorboards.
What should I do if my builder refuses to fix the defects outlined in a building inspection report?
The first step to take is to speak to your builder and outline the issues you want fixed. If this doesn't work, then the next step is to write a letter or email outlining the issues and requesting a response. During this process it is vital that you keep records of all correspondence with your builder. This is because it shows that you have taken all reasonable steps to resolve the dispute.
If you received no response or action the next step is to take the matter to the Domestic Building Dispute Resolution Victoria (DBDRV). If the issue remains unresolved your next step is to escalate the matter to the Victorian Civil & Administrative Tribunal (VCAT).
For an additional fee we can provide assistance in preparing your applications to either DBDRV or VCAT. This includes being an independent expert witness.
What happens if something is overlooked in the building inspection?
Our building inspections are extremely thorough to ensure we identify any problems with your property. In the unlikely event that we miss something, we are completely insured.
Do I need a pest inspection on a property that has been constructed with bricks and a concrete slab?
Yes. Even if the house has been constructed on a concrete slab you require a pest inspection. If the external cladding is brickwork there will most probably be a timber frame underneath which termites love. Termites only require a 1.7mm gap in the slab or around pipe work penetrations to gain access internally.
You might also be interested in
Bins Made Clean
Cars Made Clean
Windows Made Clean
Gutters Made Clean
Carpet Made Clean
Home Made Clean
Office Made Clean
Bins Made Clean
Cars Made Clean
Windows Made Clean
Gutters Made Clean
Carpet Made Clean
Home Made Clean
Office Made Clean