Gutter Cleaning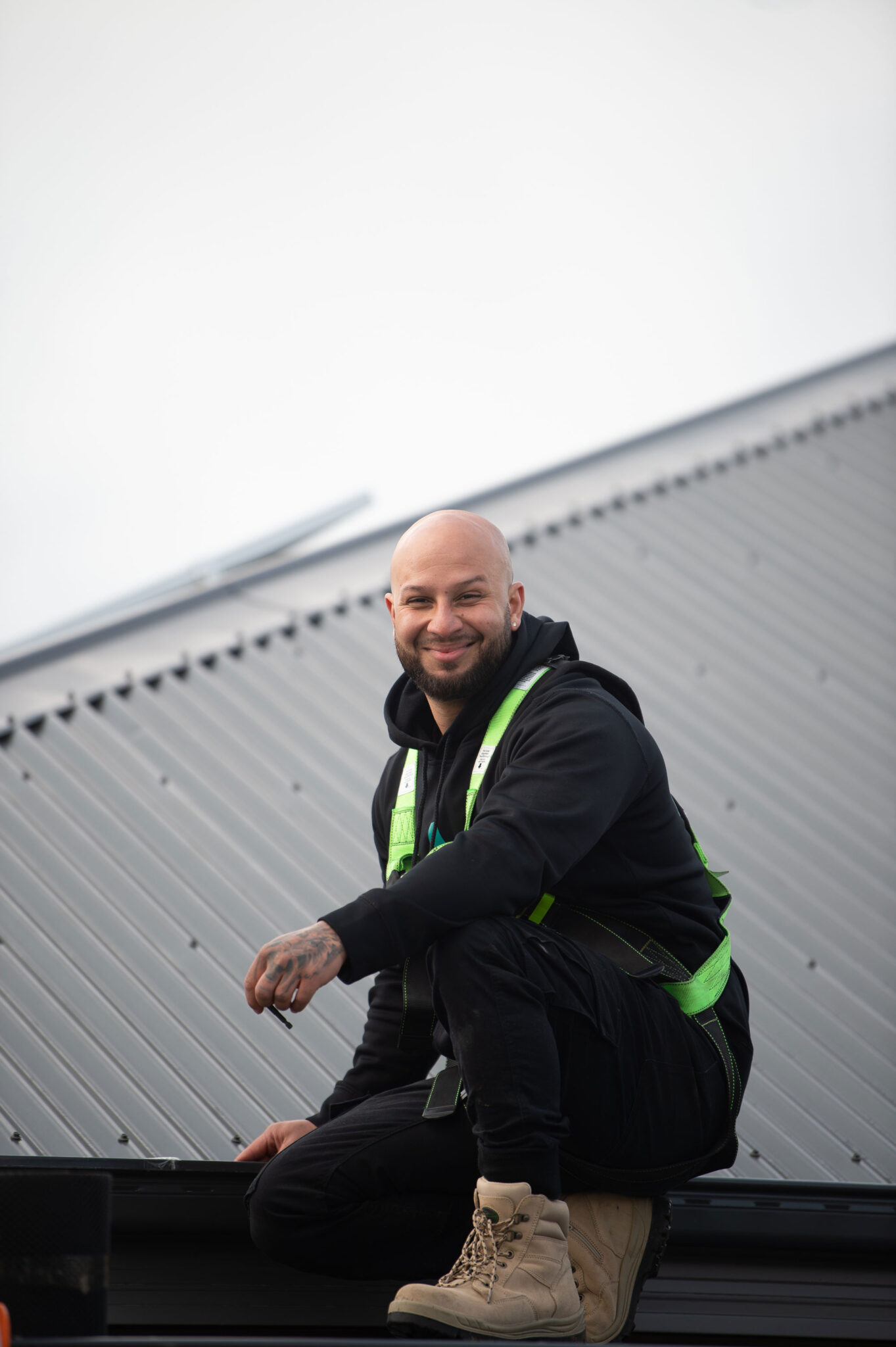 Don't wait till the damage happens to your home! Routine professional gutter cleaning services can prevent damage to your roof, exterior and foundation, saving you thousands in possible repair costs. Contact us today for a free written gutter cleaning quote.
What can happen to neglected gutters?
Gutters are designed to collect rainwater from the roof and carry it away from the foundation of the home through downspouts. Since both the gutters and downspouts need to be clear to carry out this task, blocked gutters could cause water to naturally fill up the gutter and eventually overflow onto the foundation of the home – and it won't stop there! Your home could be at risk of mould if too much water gets through your roof cavities.
Blocked gutters can also pose a weight strain on your roof and the fascia (the boards behind the gutters). If the gutters are too full, they could collapse off the roof of your home, causing damage to the trusses, roof tiles and the exterior of the house.
The buildup of debris on your gutters can cause stains and rust. This can lead to rust damage and require gutter replacement.
At CleanMade, we recommend getting your gutters cleaned every 6-12 months at a minimum as part of your property's routine maintenance.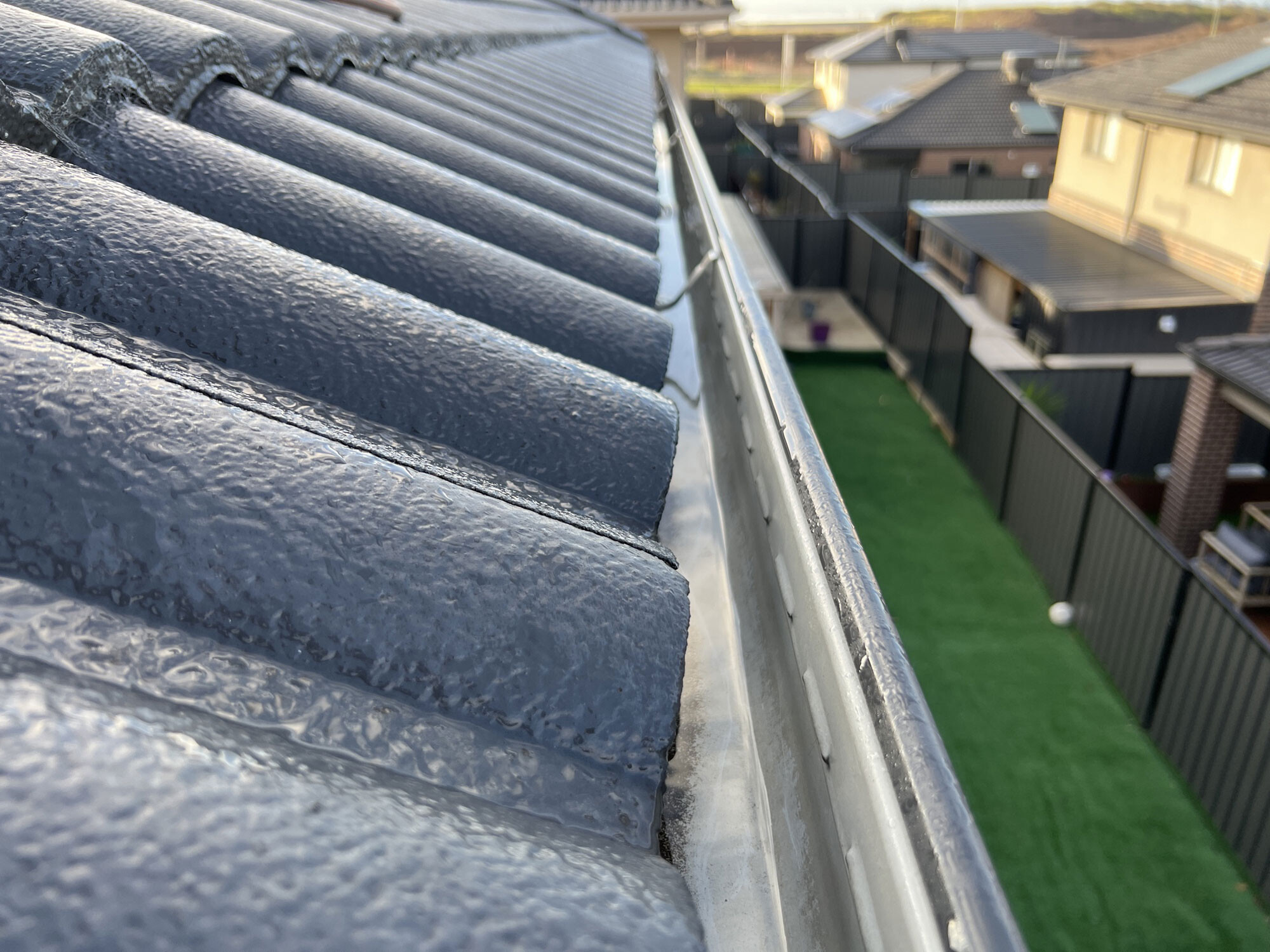 Not Only Gutter Cleaning
Our technicians are fully licensed and qualified to work at heights. They can provide a gutter cleaning service whether you have a single-, double-, triple-, or split-level home or commercial property.
In addition to cleaning your gutters, consider our other services that complement gutter cleaning, such as gutter guard installation, solar panel cleaning, solar panel bird-netting, roof cleaning and minor roof/gutter repairs.
Please see our FAQ section below and call us if you have further queries about our residential or commercial roof gutter cleaning.
Frequently asked questions
What happens during a gutter cleaning service?
Using the correct PPE, we either use a ladder or get on top of your home depending on access, clear large debris by hand and pressure wash after removing all debris. We also pressure wash the downpipes to push through any blockages. We ensure we have cleaned up all the mess around the property when we are finished.
Can I clean my own gutters?
Getting up on your roof or unstable ladders can be very unsafe for just anyone. It can be particularly dangerous combining heights with inexperienced, unqualified, and/or physically incapable persons. Our licensed and insured technicians have the necessary experience and qualifications (working at heights) and use harnesses to get the job done safely and efficiently.
Do I need to be at home during a gutter cleaning service?
Not in most cases, if the technician has clear access and there are no pets roaming free on the property. The technician can then complete the job and send you before and after photos remotely.
Can a gutter cleaning company clean damaged gutters?
A professional gutter cleaning company will assess your home and advise of any damage prior to carrying out any work. They can also provide you with an estimate on the repairs required for your damaged gutters.
Can I install gutter guard after having them cleaned?
Yes, the technician can install gutter guard as a separate service after cleaning your gutters. They can supply you with a quote for gutter guard installation. The technician will use an online satellite system to measure your roof, which is very accurate. See our gutter guard system options.
What are the benefits of installing gutter guard?
Some of the benefits of having gutter guard installed is to reduce the buildup of leaves and twigs blocking downpipes, prevent rusting, leaks and faster flow of water through the gutter system. See our gutter guard system options.
Do gutter cleaners tidy up any debris that falls on the ground?
Yes. Technicians should clean up gutter debris that has fallen onto the ground. At CleanMade we strive to leave the property in better shape than when we arrived.
How often should I get my gutters cleaned?
Depending on where you live and the number of deciduous trees around your property, sometimes the maintenance will be monthly, quarterly or annually. If you have installed a good quality gutter guard system, you may only need to clean your gutters every two to three years.
Are you compliant with Work Safe?
All of our technicians are fully insured and abide by the relevant Australian Standards. Our staff are trained professionals and have all their white cards and working at heights tickets. They use a roof harnessing system to ensure all workers'/employees' safety while working on roofs.
You might also be interested in
Bins Made Clean
Cars Made Clean
Windows Made Clean
Gutters Made Clean
Carpet Made Clean
Home Made Clean
Office Made Clean
Bins Made Clean
Cars Made Clean
Windows Made Clean
Gutters Made Clean
Carpet Made Clean
Home Made Clean
Office Made Clean