Solar Panel Cleaning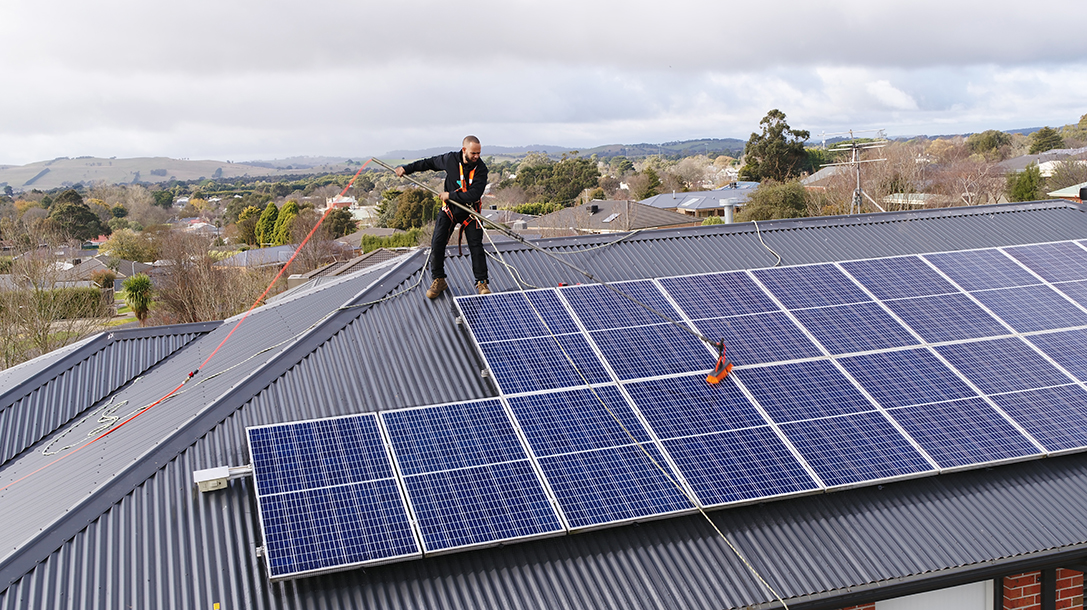 Did you know that dust, dirt, pollution and bird droppings can create a layer on the solar cells that significantly decreases their energy output by 30%. Inefficient solar panels mean higher energy bills for you. We recommend solar panel cleaning to maintain the performance of your solar panel energy absorption. Keeping your solar panels clean is one of the ways you can maximise your investment in solar panel energy.
Panels should not be cleaned with a pressure washer, as doing this could lead to cracked glass. We take care to gently clean your solar panels, avoiding abrasives and chemicals which can result in 'rough spots' where dirt is prone to accumulation.
Contact CleanMade when you need your solar panel cleaning service in Melbourne.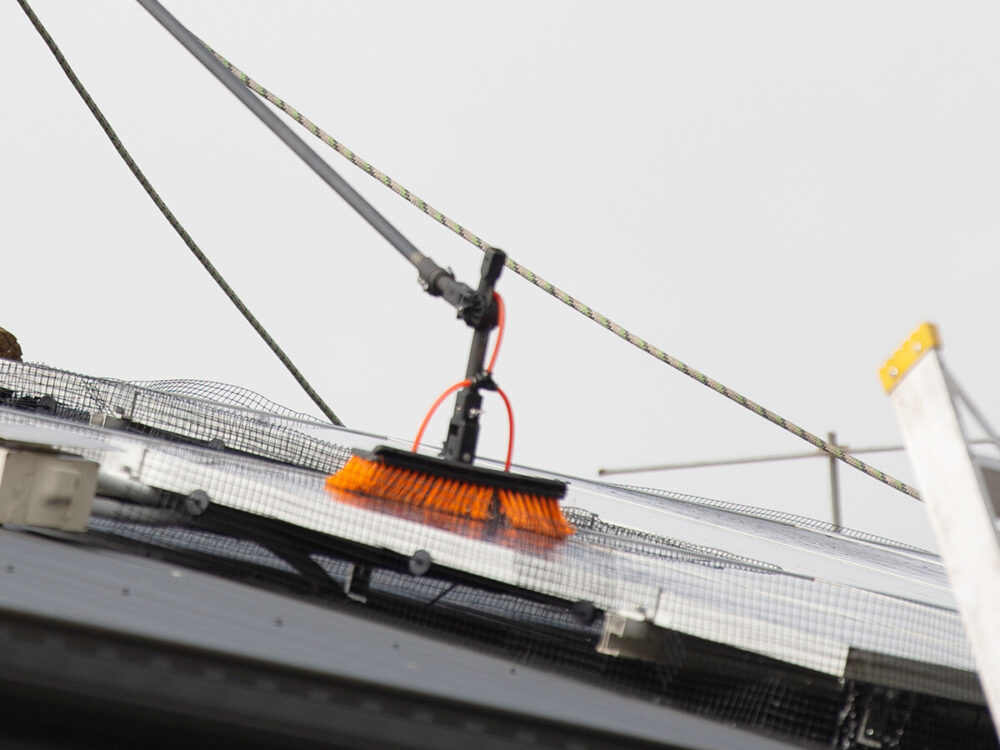 We Clean Solar Panels With Care
Our licensed and insured technicians provide a solar panel cleaning service with a chemical-free, purified water cleaner to restore them to their full solar energy potential. We pride ourselves on using environmentally friendly products, soft brushes and professional methods to improve the functioning of your solar panels. We make sure to carry out solar panel cleaning safely and efficiently, following OH&S safety procedures to access solar panels on the roof.
Frequently asked questions
Do I need to get my solar panels cleaned?
Your solar panels are exposed 24/7 to all the elements and get a buildup of all types of pollutants. This build up blocks out a significant amount of sunlight and causes your panels to lose their efficiency and won't produce their maximum amount of electricity.
How often do I need to get my solar panels cleaned?
Depending on your climate, it is generally recommended to have your solar panels cleaned every 6-12 months in urban residential areas to maintain their efficiency.
What is the benefit of hiring a professional to clean solar panels?
A professional solar panel cleaning company will not use chemicals or tap water. Tap water contains minerals which, if used to clean the solar panels, can leave behind a white film from the lime in the tap water. At CleanMade, we use a purified water system that purifies the water as it cleans and leaves the panels crystal clean with no chemicals required. The panels are scrubbed with a very soft, fine bristle brush and are left spotless.
Should I bird-proof my solar panels?
Protecting your solar panels from pesky birds is so important. Birds like to perch and make their homes around these structures to protect themselves from predators. The mess they make underneath and around your solar panels is highly acidic and will corrode the components and dramatically reduce the efficiency of your solar panels, not mention its unsightly build up is smelly, brings diseases and can attract other unwanted bugs and rodents. A properly installed system will keep out birds, rodents and debris.
What is the most effective way to bird-proof solar panels?
The best and most humane way to deter birds and rodents is by installing a high-quality mesh around the open areas of your solar panels. A technician will thoroughly remove all the debris from underneath and around the solar panel. Then they will fit a hardwearing, UV-coated mesh to the exposed areas, which will not interfere with the function or warranty of your solar panels. The mesh can be removed and installed for any future solar panel maintenance.
Do you wipe down the frames?
Yes, we clean the frames completely and wipe away all debris.
Do you need to turn the power off?
No, we don't need to turn off the power. Just like rain, the water doesn't enter anywhere there is power.
Is there an extra charge for double-storey homes?
Yes, there is a surcharge of $100 for double story dwellings, the triple story also has a further surcharge but this will be quoted on enquiry depending on the style of the home.
What is your OH&S policy? Are you compliant with Work Safe?
All of our technicians are fully insured and abide by the relevant Australian Standards. Our staff are trained professionals and have all their white cards and working at heights tickets. They use a roof harnessing system to ensure all workers'/employees' safety while working on roofs.
You might also be interested in
Bins Made Clean
Cars Made Clean
Windows Made Clean
Gutters Made Clean
Carpet Made Clean
Home Made Clean
Office Made Clean
Bins Made Clean
Cars Made Clean
Windows Made Clean
Gutters Made Clean
Carpet Made Clean
Home Made Clean
Office Made Clean