Pressure Washing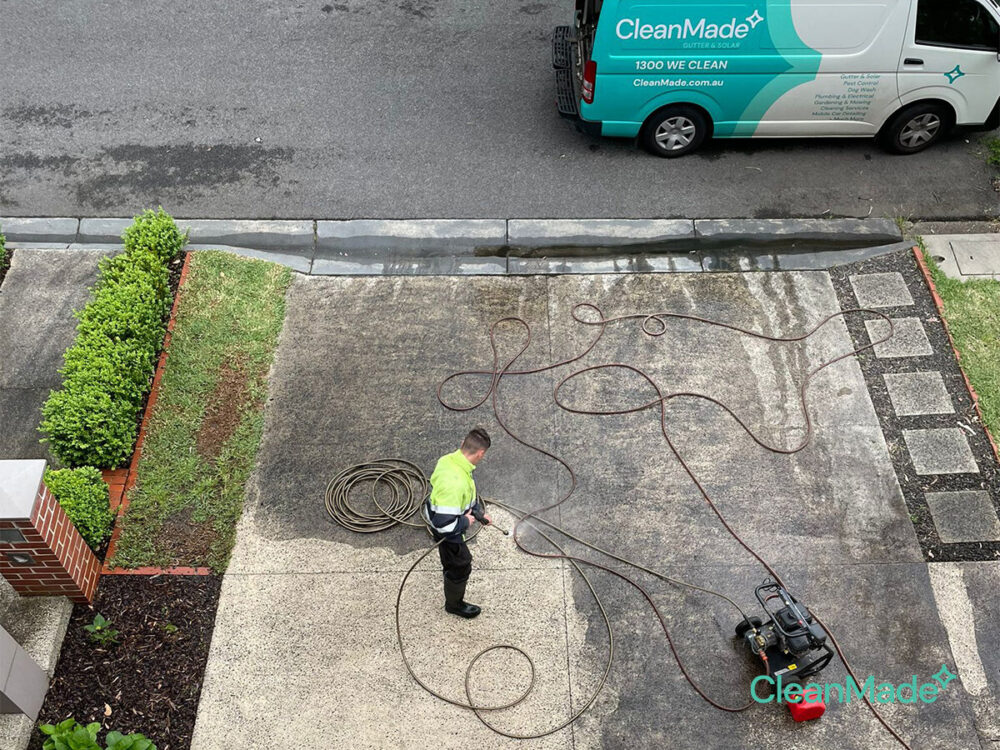 Our experienced pressure-cleaning experts can get rid of any type of dirt or grime, from just about any surface. Whether it's driveways, patios, fences, or awnings. We do it all!
The benefits of high-pressure washing for your property go beyond just appearances. Regular pressure cleaning will improve the longevity of your home or workplace, reducing the likelihood of damage and the need for maintenance.
Don't disregard your outdoor areas. Contact us today for a free written quote on pressure cleaning services in Melbourne.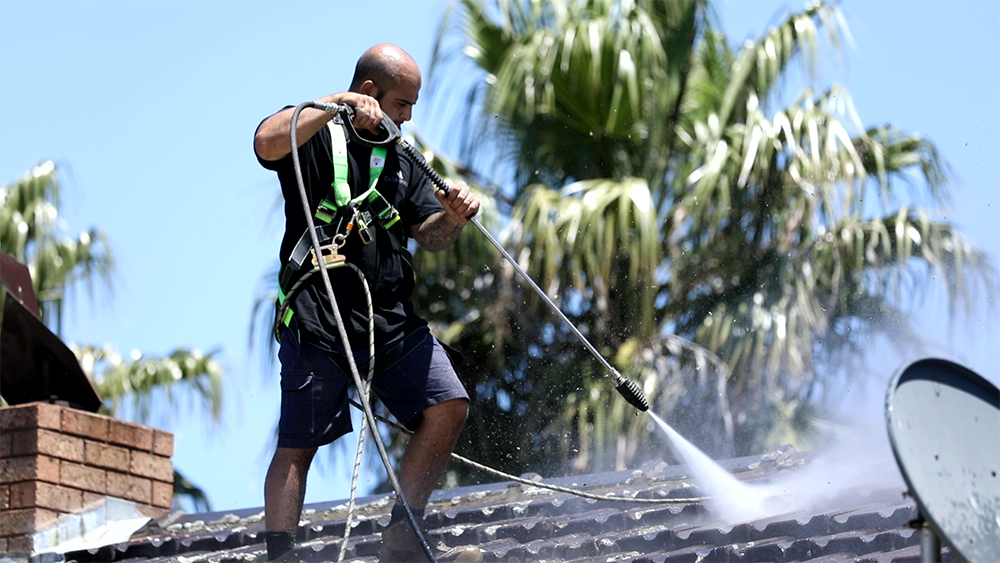 Professional Pressure Washing
We provide a fast and efficient service for your home by using an advanced high-pressure mechanical sprayer, guaranteeing excellent results. Your satisfaction is our priority, so we ensure you are completely happy with the cleanliness of your space before we leave.
Get our experienced team in today to pressure wash your property with the right equipment and knowledge in working with your specific needs without damaging or risking your health and safety. If you dream of a clean and attractive exterior property appearance and condition, get our professional pressure washing service technicians to do the job right.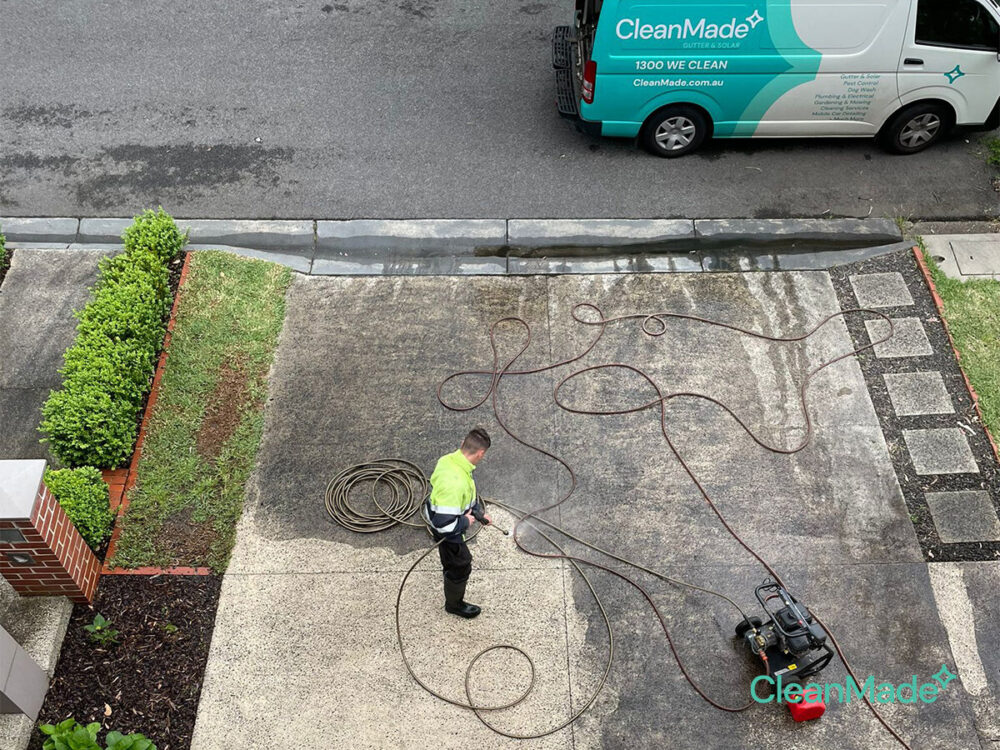 Pressure Wash Your Whole Property
Pressure-washing restores surfaces and removes harmful pollutants, mould, mildew and dirt. You can pressure-clean most external surfaces, including driveways, building facades, concrete, pavers and decking to revitalise and boost curb appeal. Our pressure cleaning service returns your outdoor surfaces back to their initial appearance, restoring their original cleanliness and appearance.
What are the benefits of hiring a professional to provide pressure-washing services?
While many think it's as simple as spraying a high-pressure hose, there is a big difference between DIY and hiring a professional for the job. A trained professional can set the correct pressure to avoid damaging surfaces, and use the safest detergents for effective cleaning. A professional will generally work more efficiently and thoroughly than someone using a DIY consumer-grade "pressure washer".
How often should I get a pressure-washing service?
For most urban domestic surfaces, an annual pressure-washing service should be sufficient. For other commercial, industrial, rural, coastal or agricultural locations, the need for more frequent pressure-washing may be much greater.
What are the benefits of a professional pressure-washing service?
You can pressure wash many surfaces that build up dirt and debris such as driveways, garage floors, roofs, decks, fences, outdoor furniture, wheelie bins and the list goes on. We can always patch test if you are concerned, but a professional will always adjust the PSI/ detergent levels to suit the surface to avoid any damage. When you have a larger surface area or a specialist detergent is required, a professional pressure-washing service can save you the hassle of buying or hiring products and carrying out the job yourself. Often people attempting DIY pressure washing leave large jobs half-finished or don't use effective detergents.
Will the pressure washing detergents or chemicals affect my garden?
To prevent this from happening, a professional will lightly spray your garden with water to ricochet any product off to avoid it soaking in.
What are the benefits of hiring a professional to clean my roof?
Technicians are insured and trained in working at heights. They will wear the correct PPE including a harness for safety. If the roof pitch is very steep, they may require the use of a safety rail to complete the job safely and efficiently. A roof assessment will be carried out prior to works to ensure there are no cracked roof tiles, or broken ridge capping. The technician may offer some pre-wash roof restoration, if required.
You might also be interested in
Bins Made Clean
Cars Made Clean
Windows Made Clean
Gutters Made Clean
Carpet Made Clean
Home Made Clean
Office Made Clean
Bins Made Clean
Cars Made Clean
Windows Made Clean
Gutters Made Clean
Carpet Made Clean
Home Made Clean
Office Made Clean