Possum Removal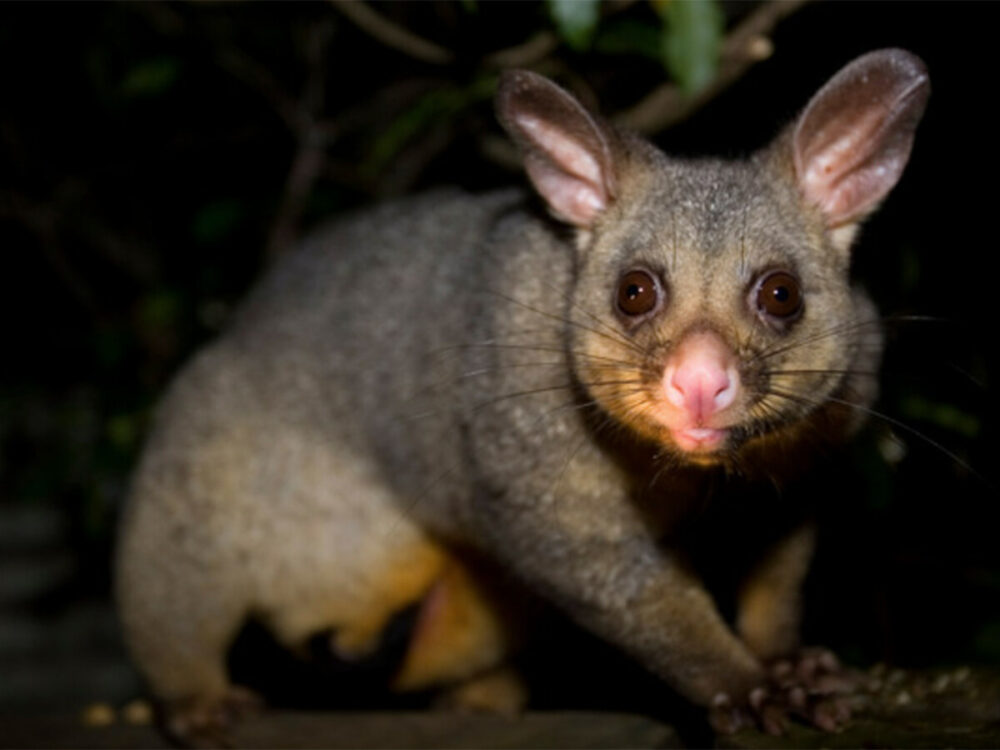 Possums love a warm, wind-protected place to sleep during the day, especially if they have babies or young possums. That's why they'll quietly look for suitable entry points around homes. However, you'll definitely hear them if they jump onto your roof or enter inside.
In Melbourne, you may see possums walking across fencelines, electrical wires and tree branches. Possums are great climbers and can easily jump downwards from heights of several metres. Whilst they are protected wildlife, possums can disturb the peace around your home and make you lose sleep with the noise their movements make. Trapping (capture) and Release is the only option in residential areas. Read below to learn more.
CleanMade Possum Control experts are experienced with humane capture and release of possums. Enquire today to get a free written quote on our possum removal services.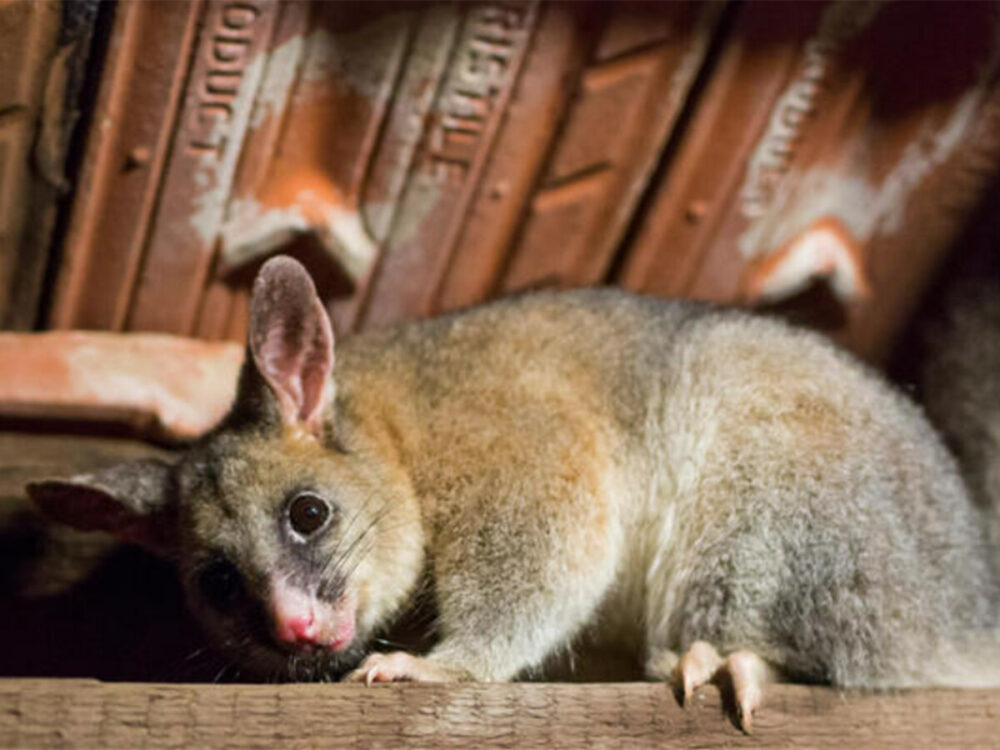 Possum Capture & Release
Some people may believe trapping a possum means the possum can be removed entirely or relocated to a distant tree or park. However, by law, possums must be captured and released under certain conditions. Only Brushtails may be trapped. It is prohibited to trap Ringtails. There are strict processes a licensed pest controller or homeowner needs to follow. It's best practice to consult the latest guidelines and laws for your area.
Our licensed possum control professionals use council-approved traps in accordance with Australian wildlife laws. Therefore, we will release the possum on or near your property within 50m of the capture site. You will need to repair, affix closures (flywire, screws, etc) or replace fixtures at any open entry point around your home as a preventative measure. It is advisable to ensure all entry points are closed prior to release or you risk the possum re-entering your home.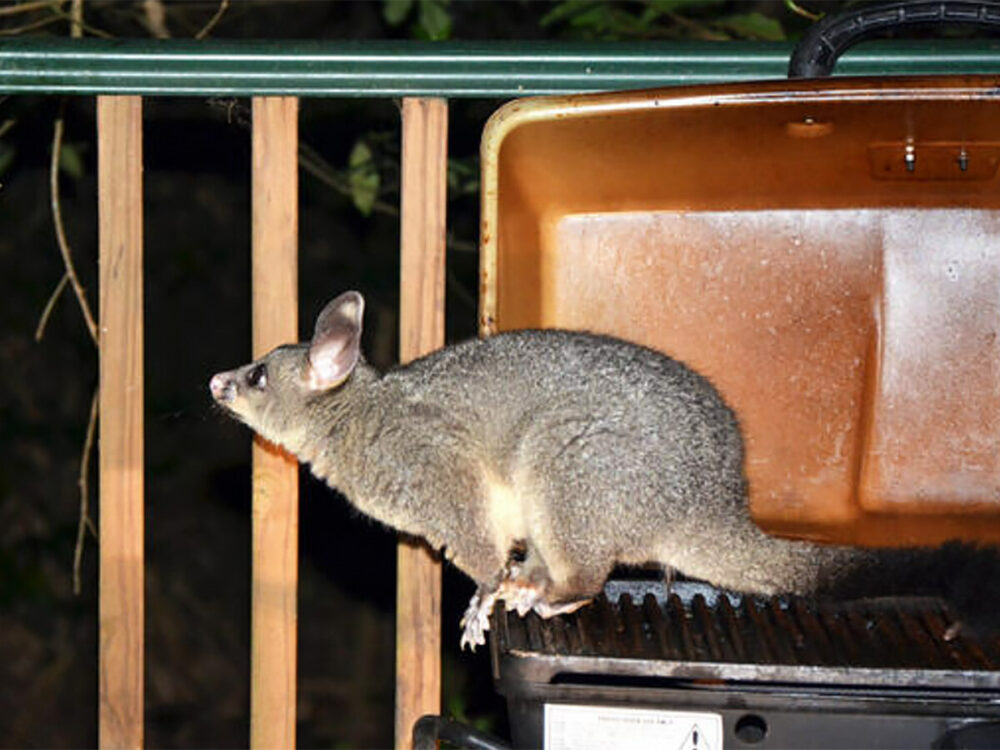 Possum Damage
Possums can carry diseases, parasites, bacteria and host other pests that can live in their fur and skin. If they die in your home, the foul-smelling carcass can attract flies and rodents. As innocent as they may appear, Brushtails are major scavengers in the wild – they easily detect and eat carcasses using their sharp claws. As it turns out, they enjoy a bit of roo tartare. They don't mind a bit of head-banging either. They will use whatever they can to access any loose or weakened entry point to your property – claws, legs, head-butting, gnawing, and body strength to lift, leap and break open.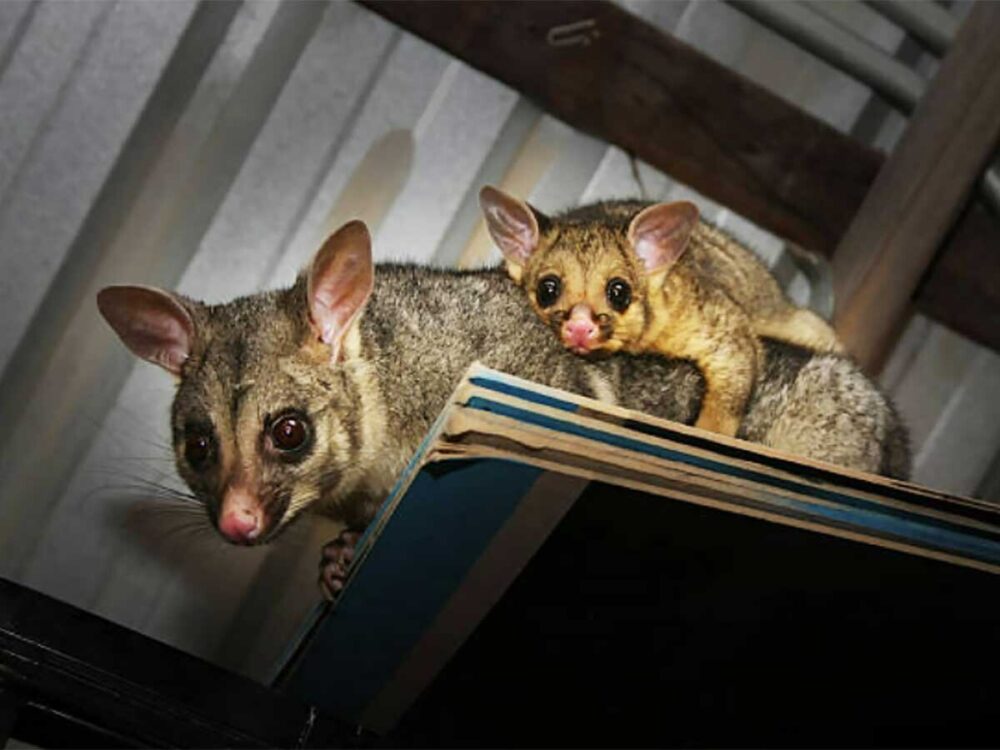 How To Prevent Possums
If possums are only walking across your roof to get to another destination, there is not much you can do except to find how they are getting onto your roof and try to mitigate the opportunities. This may include cutting back tree branches and installing possum guard to trunks. If possums are entering into your roof or wall cavities in a building such as a home or shed, we can assist with possum pest control.
Protect Your Property From Possums
If you live in a possum-prone area, ensure you do not have any loose or broken roof tiles or other entry points around your home, as possums can pry them open and enter.
Keep Your Outdoor Areas Clean
Avoid leaving food scraps or pet food outside, as this will attract rodents, roaming cats, and possums. Keep the barbeque and outdoor eating areas clean and covered.
Additional Measures To Deter Possums
Additional measures should help discourage the possum from returning to your home and instead find shelter in nature.
You might also be interested in
Bins Made Clean
Cars Made Clean
Windows Made Clean
Gutters Made Clean
Carpet Made Clean
Home Made Clean
Office Made Clean
Bins Made Clean
Cars Made Clean
Windows Made Clean
Gutters Made Clean
Carpet Made Clean
Home Made Clean
Office Made Clean