Become a Franchisee
Becoming a CleanMade Franchisee doesn't just mean you are now a business owner. It means you are backed with proven operations that work, and the ability to earn money immediately and grow your business exponentially.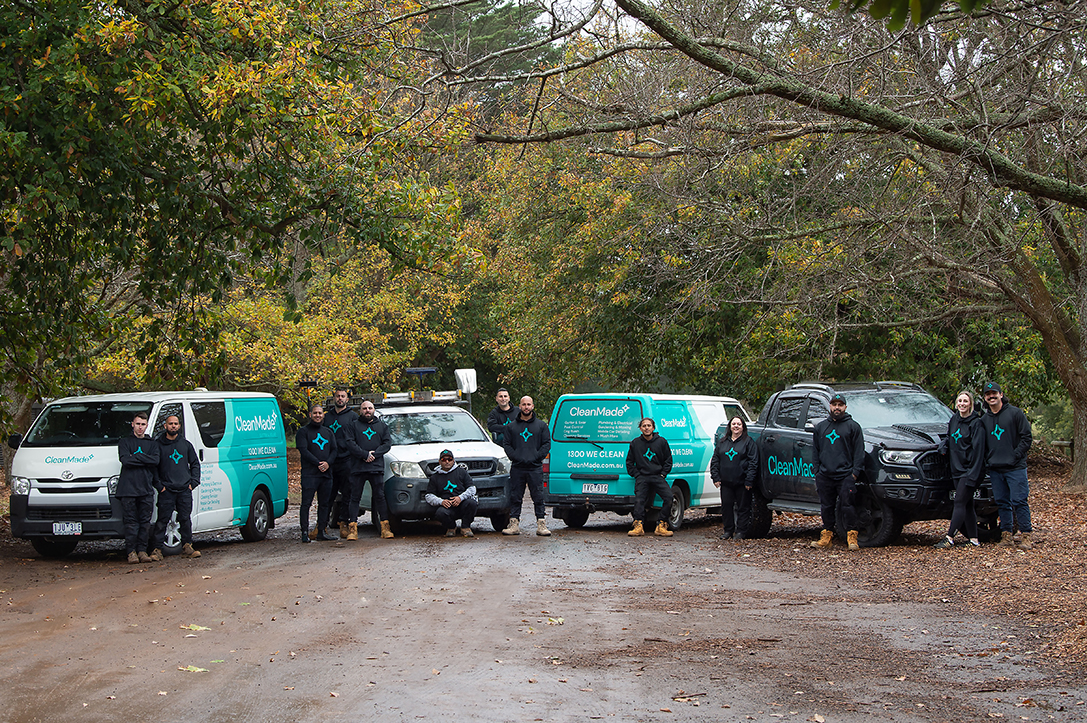 Your CleanMade Future
We provide you with a huge team for daily support, to fulfill your marketing needs, and so much more.
You join a family of like-minded people while doing what you love. Why go through the stresses of ups and downs figuring out how to start your business when you're guaranteed to wake up and go to work every day and love it!
It all starts with you making that first step, believing in yourself and believing anything is achievable.
With CleanMade, you have the chance to own your own business and be reassured in knowing there is an entire team behind you, supporting every aspect of your business and helping you at any time you're in need. Think about it as you are the player and we are the coach: you represent yourself but we are here to keep you on the right path.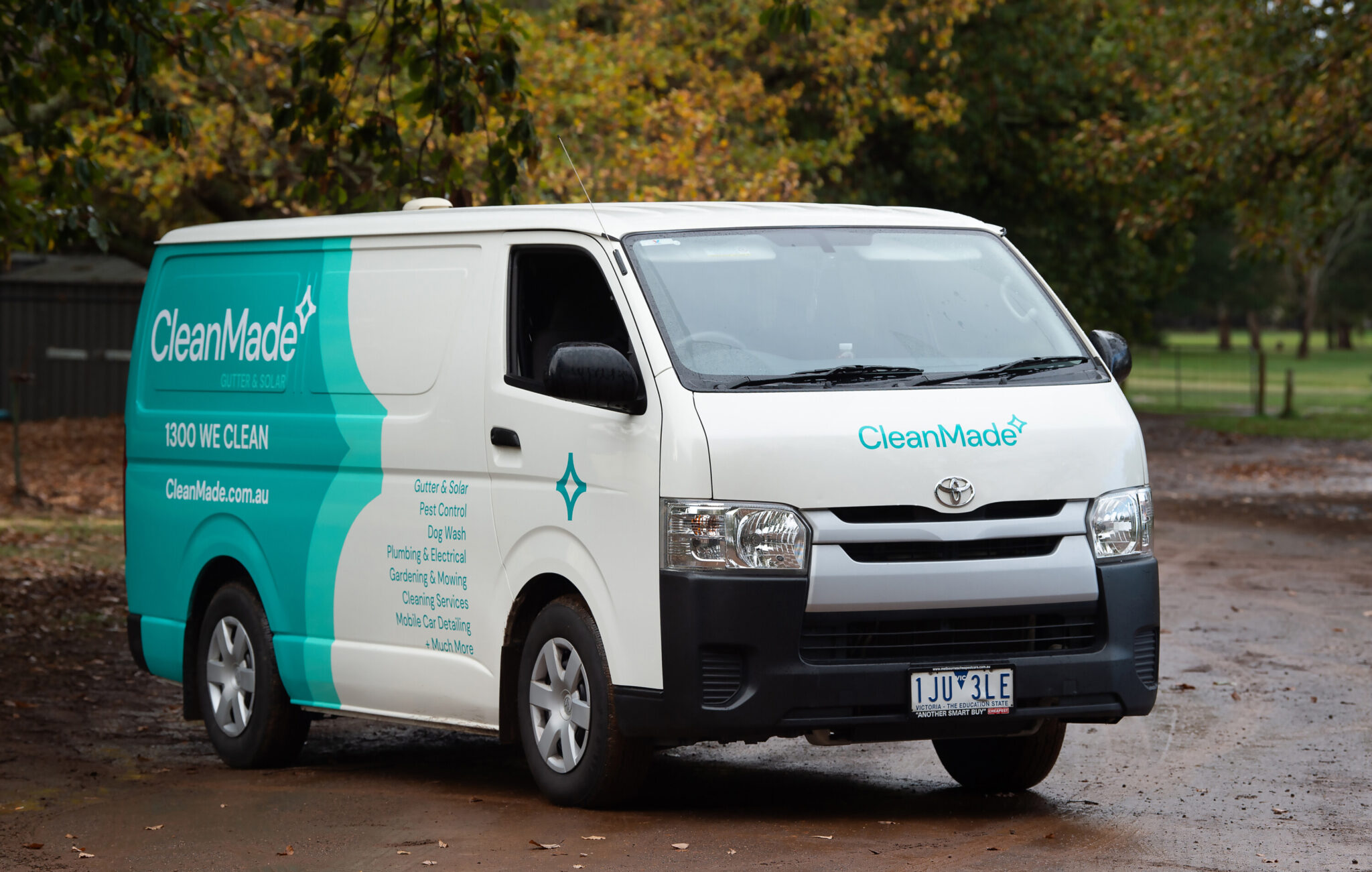 Our Franchisees
We change lives for the better and make owning your own business simple, rewarding and empowering.
See our Franchisees in action and why they love being part of CleanMade Australia.
You too can improve your way of life and start thriving!
Your CleanMade Franchise Journey
Initial Screening Process
You have a one-hour chat with our friendly Franchisor to learn about the business so we get to understand what you're looking for as a potential business owner.
If we both agree CleanMade is a great fit, we move to step two.
Due Diligence
At this stage, you will fill out and sign a Non-Disclosure Agreement and a Franchise Information Statement.
We book you in for your first information day where we will explain the franchise services you can choose from, how the business works and associated fees.
We will be happy to answer any questions you have.
Getting Organised
After the information day, if you decide to progress with the new franchise set up, we will require a deposit and organise your minimum requirements to commence a trial and training period specific to your service, i.e. construction card, relevant licences, and pre-start health check.
Training & Trial
Your onsite Trial and Training begins. You will have comprehensive on-the-job training by one of our experienced trainers and will be reviewed on multiple points of audit.
Is This For You?
After you complete the trial and training period, your franchisor will review your training assessment from step 4 and discuss with you whether you're a good candidate to become a CleanMade franchisee.
Should you require further training, we will create a personalised training plan to have you excelling in your area of chosen expertise in no time.
You should have a thorough understanding of the service and what's involved now.
If either party believes that you would prefer not to proceed with the franchise set up, we can either discuss the option of choosing an alternative franchise service and start the process again, or you will receive a partial refund of your deposit.
Let's Get Started
We now issue you with your Franchise Agreement that you can take home to read thoroughly and seek any advice on.
We will meet again within 14 days to sign all documents and the balance of fees are paid.
Onboarding
Official onboarding begins, which can take between 3-7 days for standard franchise services.
Some services may require longer training periods for certification, which will be discussed when selecting your franchise service in step two.
Set Up
Begin your Onboarding Process. You will be trained in all aspects of running a CleanMade business.
Get Branded
Get your vehicle wrapped in your official Cleanmade signage.
Congratulations, you are ready to begin working and start making money!
Frequently asked questions
Why should I buy a franchise over starting my own business?
20% of small businesses fail within their first year and 60% will go under within their first three years. Those statistics are very true and very daunting.
There are so many aspects you need to think about when starting a business for yourself and without the knowledge, experience, perseverance and support it actually requires, it feels impossible.
CleanMade streamlines starting up and maintaining your business alongside you. We provide our franchisees with ongoing training, a support network, guaranteed jobs booked, and marketing done for you.
How much will a franchise cost me?
CleanMade has many franchises available with prices varying from $10,000 up to $80,000 depending on the service provided.
What do I receive from my initial investment?
Success of course! Alongside ongoing training and support, marketing and use of the CleanMade brand. Guaranteed jobs booked for you and assistance anytime with the routes and scheduling of your days. Flexibility and being part of the family that is the CleanMade Network.
How do I choose what service will suit me?
Come and speak to one of our franchise professionals and work out what you enjoy doing best. Remember it's not just a job, it's a lifestyle for you. We want you to do what you love, every day.
Can I do a trial?
Yes, 100%. We want you to go out on the job and see what it would be like to own your own CleanMade Franchise.
We can also use this trial period to make sure you qualify with our requirements and are a suitable fit for the type of service.
How certain are you that there is enough work?
We have guarantees in place and a proven model that we know works! And with 17 years of experience under our belt to back our guarantee. A company of our size will never take on more franchisees than it can service.
What if I've never worked in my chosen service?
Training is provided during your onboarding and throughout each year as needed. Short courses or certificates are organised through CleanMade via a third party, depending on the chosen service.
Franchises requiring qualifications that take a lengthy amount of time will need to complete this before buying a CleanMade Franchise. For example, you may need to be a licensed electrician to buy an Electrical Maintenance Franchise.
Do you have finance options available?
Yes, we can, just speak with your Franchisor to discuss our finance options.
Do we get assigned a specific territory?
No, we are territory non-exclusive. This means you do not have the service rights to a particular location, although we do try to tailor your routes to keep you close to home.
What ongoing support do you provide?
Consider buying a franchise with CleanMade as a partner. You are partnering with elite business-minded, solution-based professionals. We will work through any issue you might face and support you all the way through the life of your business. We conduct regular meetings, training days, and conferences, and always keep you up to date.
Become a Franchisee
"*" indicates required fields
Bins Made Clean
Cars Made Clean
Windows Made Clean
Gutters Made Clean
Carpet Made Clean
Home Made Clean
Office Made Clean
Bins Made Clean
Cars Made Clean
Windows Made Clean
Gutters Made Clean
Carpet Made Clean
Home Made Clean
Office Made Clean