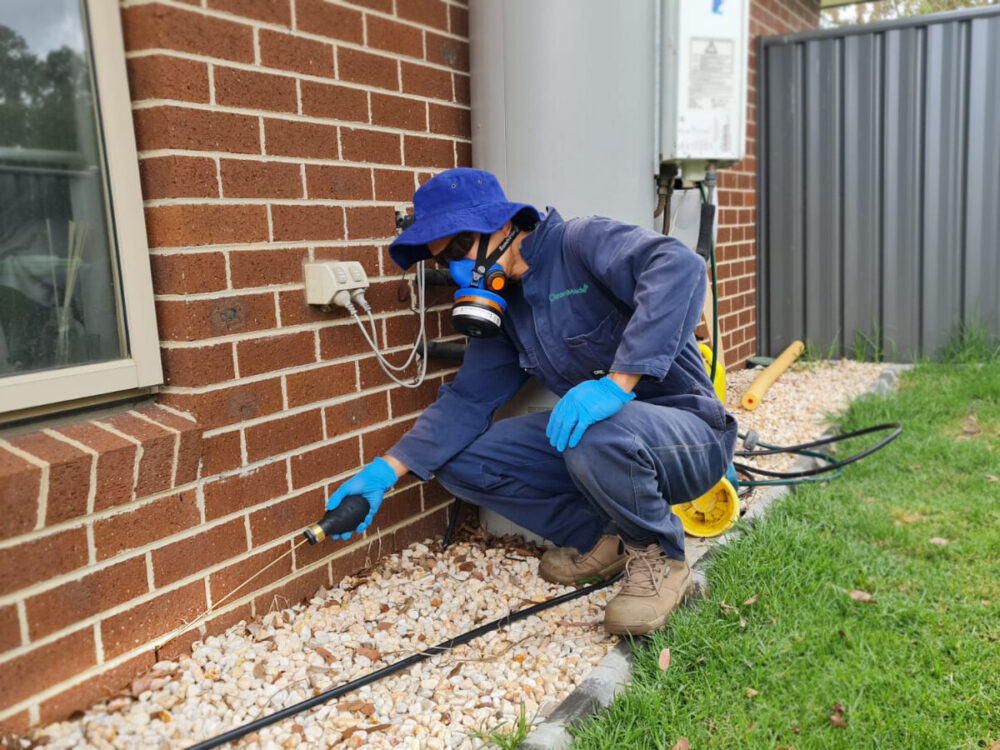 Today, we will talk about a topic that might not be the most glamorous but is undoubtedly essential for the health and wellbeing of your household – pest control.
Did you know that pests like rodents, cockroaches, and ants can carry harmful diseases and cause damage to your property?
It's not just the financial cost that's concerning – pests can also pose a severe health risk to you and your family. Cockroaches can trigger allergies and asthma, while rodents carry bacterial diseases.
Hiring CleanMade's pest control services is the best solution for this problem. We can identify and eliminate existing pest problems.
Why Hire CleanMade's Professional Pest Control Services For Your Home?
When it comes to pest control it can be tempting to try do-it-yourself treatments to save a few bucks. However, these treatments usually only scratch the surface of the problem, leaving the source of the infestation lurking beneath. That's where our professional Melbourne pest control service comes in.
We offer a range of solutions designed to tackle all types of household pests, including wasps, mosquitoes, earwigs, ants, silverfish, cockroaches, spiders, millipedes, termites, moths, bed bugs, mice, rats, possums, bees and carpet beetles.
Our team of expert technicians are trained in the latest pest control techniques, ensuring that we can effectively and efficiently eliminate pests from your home or business.
We'll start with a comprehensive pest report that helps us determine the severity and extent of your pest problem.
Based on our findings, we'll recommend a pest maintenance program that's tailored to your specific needs. Depending on the severity of your infestation, we may recommend an annual, half-yearly, or monthly pest control treatment to help keep your home or business pest-free.
At the first sign of a pest invasion, contact CleanMade's pest management professionals who are trained to identify and eliminate the root cause of the pest infestation. At CleanMade, our experts are skilled in identifying the hidden sources of infestations and offer a range of treatment options.
What Are The Benefits of Working With CleanMade Pest Control For Your Home?
Diseases And Health Risks
Maintaining family health and safety are the primary benefits of pest control. Pests can transmit serious diseases. Pest management is important in preventing the spread of these diseases, especially in areas where pests are more prevalent.
Damage To Home And Property
Pests can cause significant damage to homes and structures in Australia, costing homeowners millions of dollars in repairs each year. Termites are a significant problem in Australia, causing an estimated $1.5 billion in damages annually. Termite prevention chemicals only last up to 10 years. Regular termite inspections by pest control specialists are required.
The damage pests cause by chewing through electrical wiring, insulation, and wood can even start fires.
Pests can also cause permanent damage to personal belongings and furniture.
Keeps Your Food Safe
One of the most significant benefits of pest control is food protection. Businesses in the food service industry often deal with scrap-eating pests, such as rodents and cockroaches, which can quickly become a health hazard.
Similarly, in homes, pests can invade your pantry. Pests can contaminate food and surfaces with bacteria, posing a threat to human health.
Many pests can contaminate your food by living in them.
Seek CleanMade's professional pest control services if you suspect an infestation, and take preventive measures like sealing cracks and crevices, storing food in air-tight containers, using repellents and removing sources of standing water.
Why Choose CleanMade For Pest Control In Your Home?
Attempting to combat pests alone can feel like an endless, frustrating battle. CleanMade pest control in Melbourne can eliminate all pests, giving you peace of mind that your family is safe. Regular pest control treatments help you to maintain a pest-free home.
At CleanMade, we take great pride in providing exceptional pest management and control services. Our experienced and friendly technicians have successfully removed hundreds of pests and pest infestations.
Contact CleanMade today for professional pest control treatment to keep your household safe from pests.