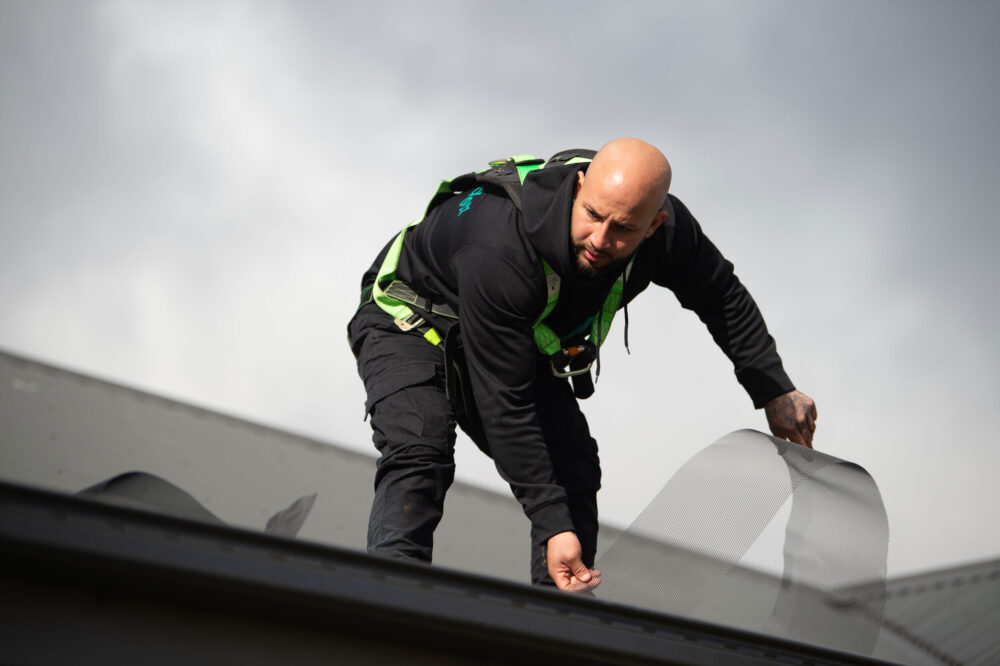 Benefits of Installing Gutter Guard
As a homeowner, you know the importance of keeping your gutters clean and free of debris. Installing gutter guards helps homeowners protect their homes from potential water damage. With the unpredictable weather patterns in Melbourne, it is important to take preventative measures to avoid blocked gutters.
The main benefits of gutter guards are:
Gutter Guard prevents leaves, debris, and other materials from clogging up gutters, which can lead to water overflow and damage to the roof, walls, and foundation of the home. This can save homeowners money in the long run by avoiding expensive repairs
Gutter Guard can extend the life of your gutters by reducing the amount of debris that builds up inside them.
Gutter Guard makes it easier to maintain your gutters, as you'll spend less time cleaning them out and extend the time between gutter cleans
Gutter Guard can also assist with bird and animal proofing. It can prevent birds, rodents & possums from nesting or entering your roof
Make Sure You Get The Best Gutter Guard For Your Home
When it comes to choosing the right gutter guards for your home, there are a few factors to consider. Mesh gutter guard filters out debris while still allowing water to flow freely. Firstly, it is important to choose a material that is durable and able to withstand the harsh weather conditions in Melbourne. Aluminium is a great choice for maintaining shape and resistance to corrosion. Our Gutter Mesh EmberGuard is also approved for installation in bushfire risk zones. Our poly gutter guard is an economical choice for most homeowners in suburban Melbourne, as they work well and are one of the highest-quality plastic gutter guard mesh materials available in Australia.
Choose The Right Gutter Guard Installer
When it comes to installation, we recommend hiring a CleanMade professional to ensure that the gutter guards are properly installed and will provide maximum protection for your home. Our licensed and insured gutter guard technicians will also be able to advise on the best type of gutter guard for your specific needs.
Gutter Guard Cost in Melbourne
The cost of installing gutter guards varies depending on the size of your home, the type of gutter guards you choose, and the complexity of the installation. On average, you can expect to pay between $500 and $1800 for a professional new installation. However, the investment is worth it in the long run, as you'll save time and money on cleaning your gutters. On average, most homeowners recover their investment within 2-3 years of installing gutter guards. CleanMade offers great value gutter guard installation services and provides a free written estimate, so the whole booking process is clear and streamlined.
Get In Touch With Our Friendly Team
Overall, investing in gutter guards can be a smart decision for Melbourne homeowners. By hiring a CleanMade technician to install their gutter guard, homeowners can benefit from getting the right gutter guard for their homes. Enjoy peace of mind knowing that your home is protected from falling leaves and debris in Melbourne. Call us today to learn more about our gutter guard installation service in Melbourne.